Black Friday. Most people familiar with this day know that it's full of sales, but it's also full of long lines, huge crowds, and a lot of chaos. You either love it or hate it, but most Americans would agree that the infamous day after Thanksgiving marks the official start of the holiday shopping season.
So what do bookworms do on Black Friday? My friend Erica from
Novel Ink
and I thought about it, and we decided to take on the crazy day with a brand new book tag for you! Take a peek into the life of bookworms and what Black Friday means to them and get a little bit more excited for the upcoming holidays!

Thanksgiving Day Football
There's always a football games on Thanksgiving, and you always go against the norm. Maybe you're not watching football. Maybe you're cheering for a different team. What book makes you feel like the odd man out?
The Heir by Kiera Cass
I feel like a lot of people really hated this book, but I really enjoyed it and its main character, Eadlyn.
Feeling Thankful
Most of us know that Black Friday sales really start on Thanksgiving, but before heading out to the malls and the big box stores, we celebrate everything we're for which we're thankful. What's one book you're thankful for this fall?
Black Moon by Romina Russell
I was lucky enough to receive a finished copy of this gem a little early. It made a crappy week a little bit better.
Turkey, stuffing, mashed potatoes, cranberry sauce, and don't forget the pumpkin and pecan pies for dessert. Oh, and your family… What's a book that reminds you of the dinner company or all of that delicious food?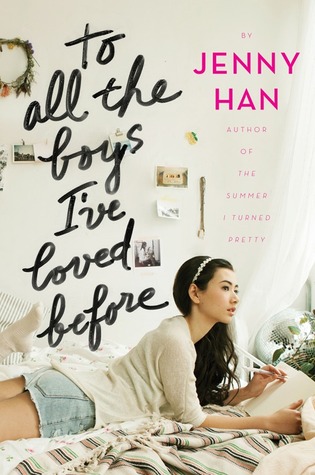 To All the Boys I've Loved Before and P.S. I Love You by Jenny Han
Food, family, and celebrations are huge parts of these books, and I feel like they are just the perfect pair to curl up with over Thanksgiving Break! (And I'm sure that Always and Forever, Lara Jean will end up in here!)
Maybe you're like Chandler Bing and hate family Thanksgivings. Maybe you just don't celebrate this holiday with family. What is one book that makes you think about what dinner would be like with the friends that seem like family?
The Perks of Being a Wallflower by Stephen Chbosky
When I read Perks, I felt like I was being a gift that my heart never knew I needed. Charlie and his friends became my friends, and this book will always be a favorite of mine.
Turkey Hangover
Dressy dinner clothes off. Yoga pants on. You've officially eaten way too much, and you're starting to feel sluggish. What's one book that just made you so tired that you didn't think you'd be able to do anything for the rest of the day?
The Memory Book by Lara Avery
This book left me tired, but in a good way. I was physically and mentally exhausted and emotionally drained after reading this heartbreaking yet hopeful novel about taking every chance you're given.
Black Friday Must Haves
Your dinner has digested, and you're ready to hop in the car and drive off to the first of your Black Friday destinations. Just like the list you set out with in the early morning, what are the top five books that you want for Christmas? (Okay… if you must, we'll totally let you expand this!)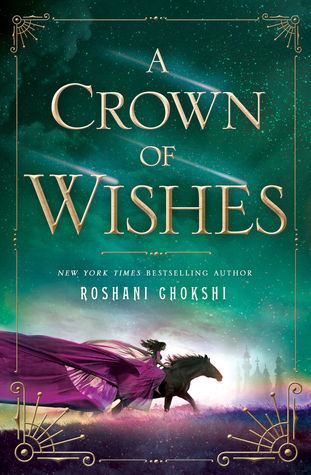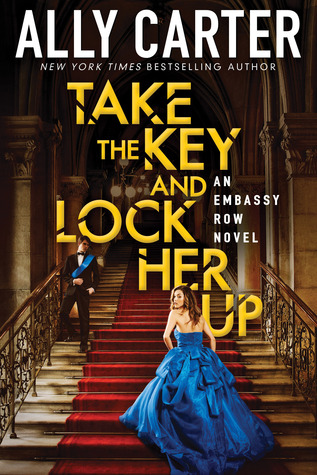 The Long Line
Let's face it, no matter how early or late you get to the stores, you'll be waiting in long lines. It could be to get in, or it could be to check out. What book do you plan on reading in line while waiting for all the sales to start or to check out?
Black Moon by Romina Russell
I'm finally getting to this after a few weeks of it sitting on my desk, so if I'm waiting in lines, you can bet this will be the book I'll be reading!
Doorbuster
Everybody's got that one item that's on the top of their list that everyone else needs to have. What's one book you, along with many others in the book community just need to have this holiday season?
Heartless by Marissa Meyer
I was lucky enough to read an ARC of this book, but now I NEED a finished copy to complete my Marissa Meyer collection.
Trample
You're in the store, and suddenly, chaos erupts and you're in the middle of a stampede. What one of your prized books would you protect from the disorder and the chaos?
The Harry Potter series by J.K. Rowling
I know I was late to join the Harry Potter party, but no one is getting near all my first editions. No way. No how.
Black Friday Score
Some deals are worth the long lines and craziness that happens on Black Friday. Do you have any books that were completely worth the price?
The Mr. Boddington Penguin Classics
A lot of book bloggers are after the Mr. Boddington Penguin Classics. I don't have all six, but I do have three, and they were worth looking for. Now if only I could complete the rest of the collection...
The Not So Great Deal
Black Friday has some great deals, but sometimes, there's a flop. What's a book you were really looking forward to but let you down?
The Siren by Kiera Cass
I was so excited for this one, especially because I went to order Kiera's self-published version one day, only to find out that it had been pulled from shelves. So I did my waiting, and I ended up being a little disappointed.
All Snug in Their Beds
You've just had exhausting night/early morning of shopping. What book will you be reading right before your head hits the pillow?
Go the F*** to Sleep by Adam Mansbach
Okay... so I hope you realize that this is more of a joke, but I have listened to the audio of this a few times before hitting the sack, and it works!
'Tis the Season
The craziest shopping night of the year is over, and now it's time to focus on the upcoming holidays. What are some of your favorite holiday and winter reads?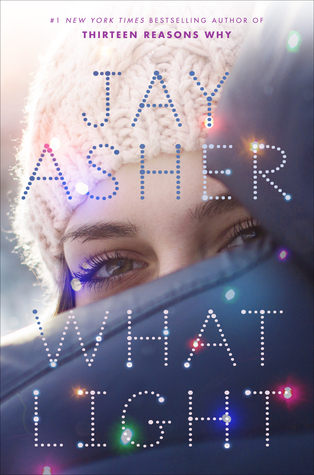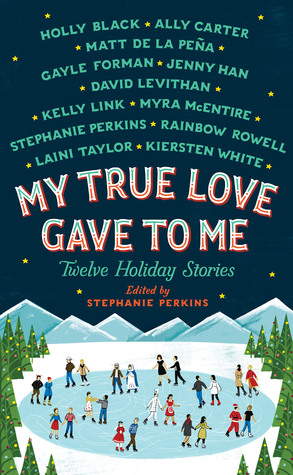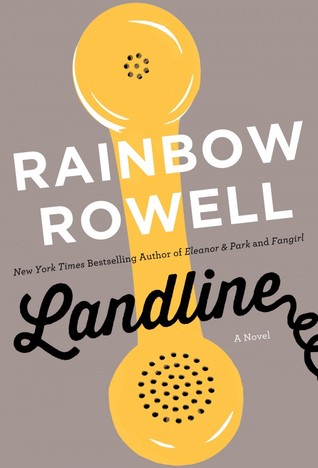 Christmas/Holiday Gifts
Black Friday, Small Business Saturday, and Cyber Monday always allow us to buy gifts for the ones we love. Even if those gifts are on sale, it's still the thought that counts, rights? What are some gifts you love to give to your friends and loved ones?
If I could afford it, I would buy my mom every single Peanuts book out there because she loves the comics and the characters.
Fall is in full swing, and it's probably getting colder where you live. Maybe it's already snowing… What book reminds you of the colder weather that comes with the holiday season?
Bittersweet by Sarah Ockler
Sarah Ockler's Bittersweet is about a figure skater living in upstate New York. There are a few cute scenes that take place on frozen lakes, and this book is sure to get you in the mood for winter!
H
- How do you celebrate Thanksgiving?
Usually my family goes to my uncle's house. He and his wife do a buffet style dinner. Most of the time, I end up in the library by myself.
O
- Oven's on! What's in it?
Oh man... If we're having Thanksgiving at my house, it's lasagna. If we're talking Christmas, probably ham or Christmas cookies.
L
- Laughter is coming from your family's dining room. Why is everyone laughing?
Somebody probably told an embarrassing story. Or professed their hate for a politician....
I
- Is the actual meal your favorite, or are you more of a dessert person?
Dessert! I'm not a big fan of turkey or ham, so I'd much rather eat the sweets.
D
- Day is over, and the evening is winding down. Are you hopping in the car or hopping into bed? Or are you skipping out on shopping and patiently waiting for Gilmore Girls: A Year in the Life?
I'm hopping into bed after Thanksgiving. And you can bet your bottom dollar that I will be setting an alarm for 2:50 AM this year so I can watch Gilmore Girls: A Year in the Life.
A
- Are you more of a Thanksgiving or Christmas/holidays type?
Christmas!
Y
- Your favorite holiday traditions?
Honestly... when I was little, my dad would pile us into the car and drive around the different neighborhoods to look at Christmas lights. He still takes me, and it's one of my favorite things to do.
S
- Santa, real or not real?
Real.
So there you have it! The Black Friday Book Tag!
If you read this whole thing, you're tagged! And feel free to tag as many people as you'd like. It would be wonderful for both me and Erica to see this tag get around by Friday!