Everyone has a favorite Sarah Dessen book. What's yours?
Hey there, again! On Monday, I introduced you to a little blog campaign, and today, I'm bringing you the second in a series of posts about Sarah Dessen and her books. This spring and summer, many readers across the world are awaiting Sarah Dessen's latest book.
So what are we doing? Celebrating, duh! Many different bloggers will be featuring their favorite Sarah Dessen books on their blogs over the next few weeks as we wait for Once and For All.
The Many Faces of That Summer
That Summer by Sarah Dessen has been around for almost twenty-one years now! (Seriously... if it were a person, she'd be eagerly waiting for her 21st birthday!) In the two decades that That Summer has been on bookstore and library shelves, it's gone over a few makeovers.
I thought it would be fun to revisit some of the covers of That Summer.
Original Hardcover Cover Art for That Summer, circa October 1996
First Makeover - The Cover Art Featured on That Summer During the 2000s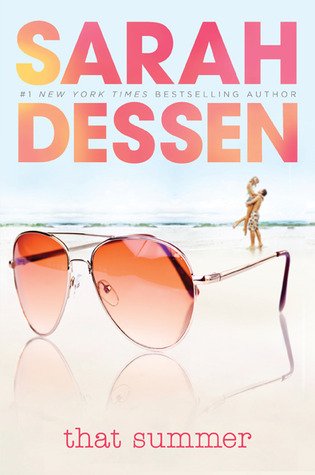 Second Makeover and Current Cover Art Debuted in the 2010s
Okay... I know that as a teacher and avid reader, I'm supposed to say that you shouldn't judge a book by its cover, but as a serious reader (and library assistant), I know that a book's cover can really make someone pick up the book.
Me... I own two copies of the most recent cover art, but I really like the second cover. There's just something about the playfulness of it that makes me really think of it as a fun summer book!
So now I want you to sound off in the comments below and tell me which cover you like the most! (And please feel free to choose from the many foreign editions out there, as well!)
The Giveaway

Enter for a chance to win one (1) set of Sarah Dessen's books in paperback (ARV: $132.00).

NO PURCHASE NECESSARY. Enter between 12:00 AM Eastern Time on April 17, 2017 and 12:00 AM on May 29, 2017. Open to residents of the fifty United States and the District of Columbia who are 13 and older. Winners will be selected at random on or about June 1, 2017. Odds of winning depend on number of eligible entries received. Void where prohibited or restricted by law.
a Rafflecopter giveaway