Hey, you with the pretty face! Did you remember when I said I'd be participating in ARC August? No?! Well I am, and today, I'm bringing you my first update of the month. Albeit, it's kind of a short update, but I've managed to read one ARC with my busy life right now. (Seriously... it's been so busy... I had a birthday, I've been applying for teaching jobs like crazy, and I've got a few personal things going on. It's insane!)
In case you don't remember or if you haven't heard of ARC August, here's the key information that you need:
It's an annual event hosted by Octavia and Shelly at Read.Sleep.Repeat
Participants try to read as many ARCs (advance reader copies) as they can during the month
Now... I said I had a short update, and I do...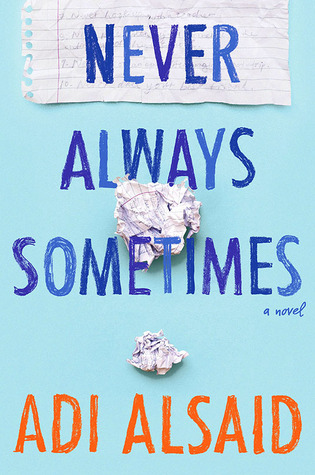 Last week, I successfully managed to finish
Never Always Sometimes
by Adi Alsaid. It wasn't the greatest YA I've read, but it was entertaining and well worth the time it took me to read. If you haven't seen it already, you can read my review
here
.
I hope to have a better update for you next week because I'm currently reading
The Boy Most Likely To
by Huntley Fitzpatrick! Keep your eyes peeled for a review before it releases next week!
Enjoy the rest of your week, lovelies!