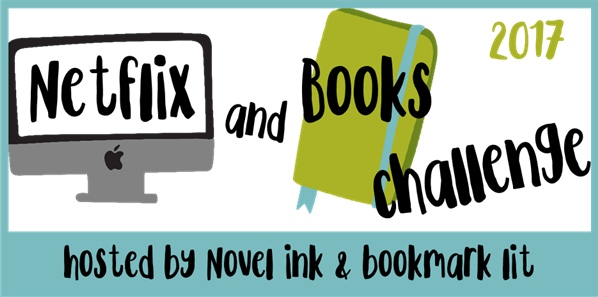 So you're probably thinking to yourself, "Erin, shouldn't you have posted about reading challenges two or three months ago?" The answer to that would be yes, but I was in a blogging funk, so be prepared for a few challenges to be posted during the next few days.
The first challenge I'm accepting for 2017 is the 2017 Netflix and Books Challenge. This challenge is hosted by two of my friends and favorite bloggers, Lauren from
Bookmark Lit
and Erica from
Novel Ink
.
All About the 2017 Netflix and Books Challenge
This challenge is a yearly challenge focused on watching television shows we've been wanting to get to (both new and old), and reading books we've been wanting to read that match some fun challenge prompts. If you choose to, you'll have the chance to earn points throughout the year.
There are two levels for the challenge: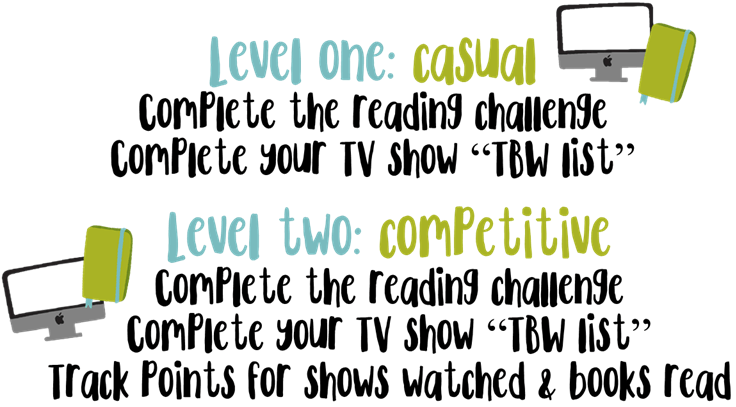 For me, I'm probably going to go with Level One for now, and eventually move into Level Two during the summer when I have more time to read, plan, and blog.
All About Level One
The first level of the challenge is to simply make a TBR list and TBW list (to be watched) and then link it up with us here. You'll see prompts below that describe certain book and TV settings, plot points, tropes, time periods, etc. Develop a TBR list based on those prompts and see how many you can actually read in 2017. Then, share some TV shows with us that you plan to watch in 2017 as well. Please note that TV shows don't have to match with the books you read for the prompts; they can just be a list of shows you hope to start and/or finish! We're curious to see what you all have planned for reading and watching in 2017!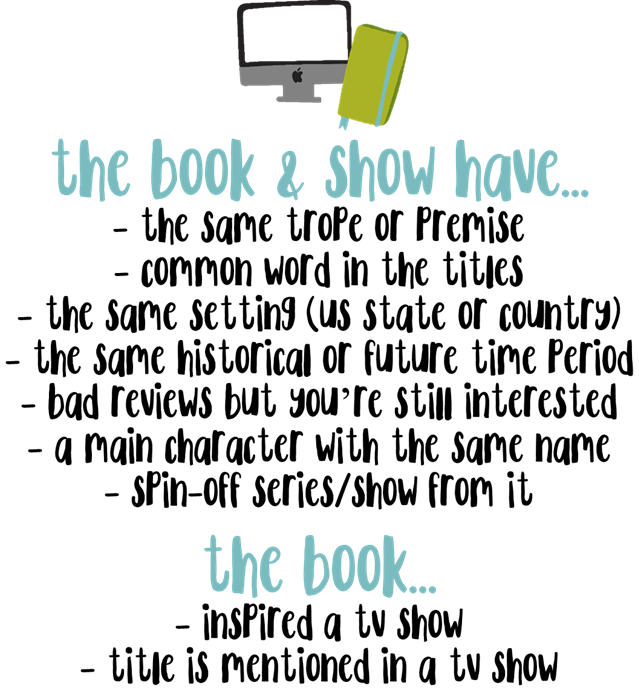 My TBR and TBW
Okay... now that I'm pretty sure I'm ready for this, I just need to share my lists with you, right? Here is goes...

I've been a fan of Reign since it started airing on the CW. Sadly, this is the last season, so I figured it would be a good time to rewatch all of the older episodes from years past. It also seems like the perfect time to read about Mary, Queen of Scots, so I've chosen to read The Wild Queen by Carolyn Meyer.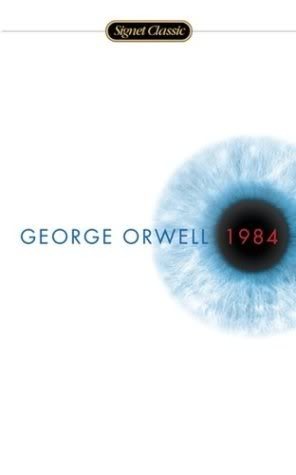 We all know Rory Gilmore loves to read, right? Okay, good. There are a lot of books I have left on my Rory Gilmore Reading Challenge, but for this challenge, I thought I'd go with 1984 by George Orwell. I've never read it, but this English teacher is going to change that this year. I'm also planning on rewatching Gilmore Girls for the 12th time because I love it so much. (And because Netflix can't leave us hanging on that cliffhanger!)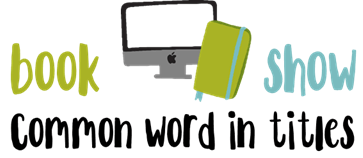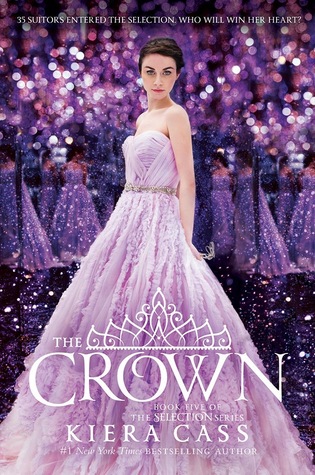 Too easy? I should feel shame? Nope, not me! This year, I want to reread all the books in The Selection series, so it totally counts. I've already watched season one of The Crown, but I'm sure I'll need to watch it again before season two.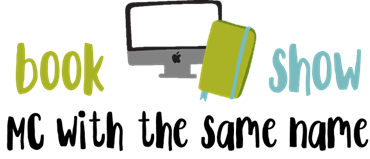 Okay... we're going with the name Hannah! I've had Daughters of the Sea: Hannah on my TBR for a while, so if my local library has it, I'll give it a read. I've already read 13 Reasons Why, and if I'm being honest, it wasn't my favorite. Hannah's story intrigued me, so I really want to see what they do with the show.
Okay... I didn't totally mean to steal Lauren's exact same book and show for this category, but I kind of did. I've been dying for the final book in the To All the Boys I've Loved Before series, so I just need this book NOW. I also really loved Finding Carter when it came out on MTV, so it'll be nice to revisit it.

Yeah... I'm going to need some recommendations for this one... I really like period TV shows, so I'm sure I'll find something on Netflix soon.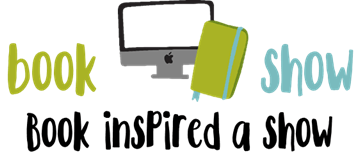 Okay... I'm not afraid to admit that I've never read any of the Series of Unfortunate Events books, but I've always wanted to. We'll see how this goes...
So there's my TBR and TBW. I'm sure I'll alter this throughout the year, but at least this is something fun to look forward to doing on my one day off a week.