Hey, everyone, and Happy May Day! Unfortunately for me, there wasn't any spring celebration today, but we did get a huge thunderstorm, and some funnel clouds were spotted in the area. Cool, huh?
Anyway, if you're new to The Hardcover Lover, I try to keep my readers updated with the reading challenges I'm participating in through a monthly update - The Hardcover Lover's Reading Challenge Update. I've been pretty busy lately, and haven't had a lot of time to dedicate to my reading challenges, but I do have a small update for you this month...
The Challenges
So far this year, I've signed up for the Netflix and Books Reading Challenge and the Debut Author Challenge. I've participated in the Debut Author Challenge in the past, but the Netflix and Books Reading Challenge is a new one for me.
The Updates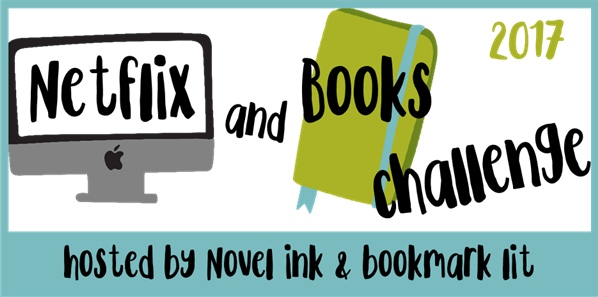 I haven't completed any of the levels of this challenge yet, but I have started watching the new TV show, Famous in Love. We're waiting on Comcast to fix our cable, and as soon as they do, I'll be binge watching the rest of this show.
I also started reading The Handmaid's Tale by Margaret Atwood during the last few days of April. I haven't finished it yet, but I'll definitely fill you in on how I liked it during the next update.
I was not able to read any debut novels during the month of April, but I plan on reading quite a few during the next few months.
I know it's not much for a Reading Challenge Update, but finding time to read has been kind of challenging lately.
While we're on the topic, how do you busy ladies find the time to read and keep up with all your other tasks? I'd love to know that way I can pick your brains and get a bit more reading done in May.