It's time for another year-end survey! I know I just posted one yesterday, but this survey is one that's been around for years!
This time around, I'm using
Jamie's End of Year Book Survey
to tell you all a little bit more about my reading experiences this year! This is my first time completing Jamie's survey, but I'm pretty sure that it'll make an appearance again at the end of 2016.
All of the graphics, except for book covers and promotional images, were borrowed from Jamie's blog.
Note: The survey is for books you read throughout the year, no matter when they were published, and is not limited to just books that came out in 2015!!
Number Of Books You Read:
I'm currently at 88.
Number of Re-Reads:
Ummmm... I fail at re-reads. I've re-read a few children's books while babysitting, but other than that, none. I am halfway through my re-read of
Harry Potter and the Sorcerer's Stone
, though.
Genre You Read The Most From:
Contemporary YA
1.
Best Book You Read In 2015?
There are definitely a few, so I'll give you some by genre and age range.
Contemporary YA -
Emmy & Oliver
by Robin Benway AND
Dumplin'
by Julie Murphy
YA Science Fiction - Lost Stars by Claudia Gray AND Wandering Star by Romina Russell
YA Paranormal - The Appearance of Annie Van Sinderen by Katherine Howe
YA Dystopia - The Heir by Kiera Cass
Middle Grade - A Curious Tale of the In-Between by Lauren DeStefano
Classic - A Tree Grows in Brooklyn by Betty Smith
Backlist - The Absolutely True Diary of a Part-Time Indian by Sherman Alexie


2. Book You Were Excited About & Thought You Were Going To Love More But Didn't?All the Bright Places by Jennifer Niven


3. Most surprising (in a good way or bad way) book you read?
Lost Stars by Claudia Gray - I was not expecting it to be so freaking good!
4. Book You "Pushed" The Most People To Read (And They Did)?I'm such a terrible book pusher. I don't even know if I pushed any on anybody, but I did get my mom and her friends to read A Curious Tale of the In-Between. They are still passing my ARC around, and I'm nervous that it'll be in terrible condition when I get it back.


5.
Best series you started in 2015? Best Sequel of 2015? Best Series Ender of 2015?
I started (and finished) the Star Wars Illustrated Novels series. They were all pretty impressive. The best series ender has to be
Winter
by Marissa Meyer.
6.
Favorite new author you discovered in 2015?
Katelyn Detweiler
7.
Best book from a genre you don't typically read/was out of your comfort zone?
The Appearance of Annie Van Sinderen
by Katherine Howe
8.
Most action-packed/thrilling/unputdownable book of the year?
Lost Stars
by Claudia Gray
9.
Book You Read In 2015 That You Are Most Likely To Re-Read Next Year?
Dumplin'
by Julie Murphy
10.
Favorite cover of a book you read in 2015?
My Life Next Door
,
What I Thought Was True
, and
The Boy Most Likely To
by Huntley Fitzpatrick
The Start of Me and You
and
Open Road Summer
by Emery Lord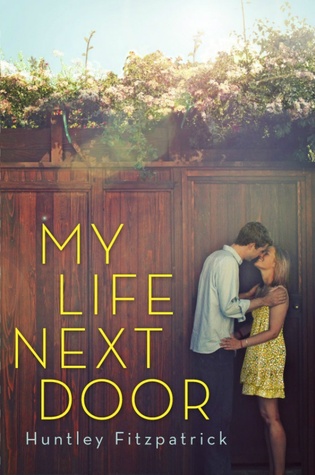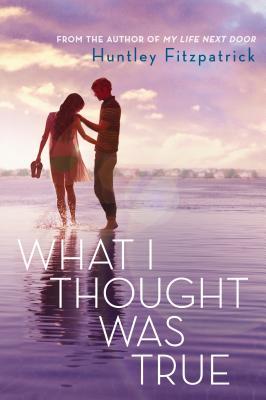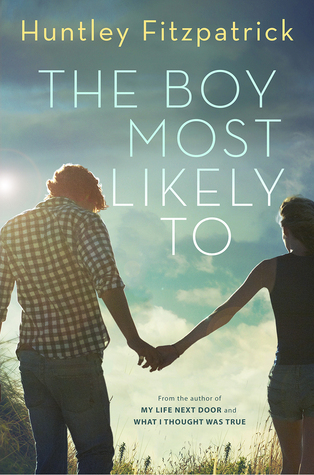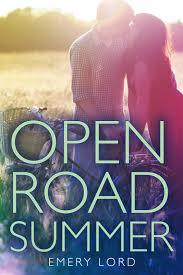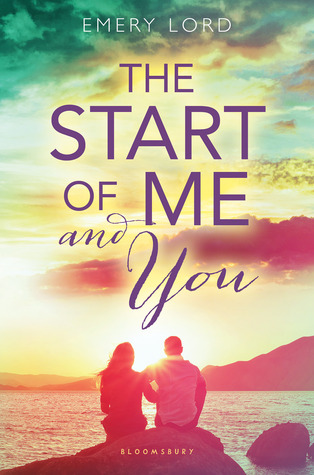 11. Most memorable character of 2015?
Willowdean Dickson from Dumplin' - I love her!


12. Most beautifully written book read in 2015?
Immaculate by Katelyn Detweiler - I'm not a reader who really enjoys books with religious themes, but I just loved this book!


13. Most Thought-Provoking/ Life-Changing Book of 2015?
Devoted by Jennifer Mathieu - It was weird because this came out right as the Duggar scandal emerged. It really makes you think about how religions really can be cult-like.


14. Book you can't believe you waited UNTIL 2015 to finally read? Tuck Everlasting by Natalie Babbitt - I'm sure I read this one when I was younger, but I don't actually remember reading it. It was weird because I literally knew everything that happened in the book, so I must have read it. (I blame all those concussions that I've had.)


15. Favorite Passage/Quote From A Book You Read In 2015?
I liked this quote so much that I went ahead and took a pretty amazing picture of myself that ended up on the Epic Reads website.

16. Shortest & Longest Book You Read In 2015?
Shortest - Michael Payne by J.M. Varner, 16 pages
Longest - Winter by Marissa Meyer, 824 pages


17. Book That Shocked You The Most?
The Trouble With Destiny by Lauren Morrill because of the lack of parental and chaperone supervision on a field trip! Isn't Morrill a teacher?


18. OTP OF THE YEAR (you will go down with this ship!)
Thane Kyrell and Ciena Ree from Lost Stars - OMG. Go read this book now!


19. Favorite Non-Romantic Relationship Of The Year
Simon Snow and Penelope from Carry On


20. Favorite Book You Read in 2015 From An Author You've Read Previously
The Summer of Chasing Mermaids by Sarah Ockler


21. Best Book You Read In 2015 That You Read Based SOLELY On A Recommendation From Somebody Else/Peer Pressure:
Tonight the Streets Are Ours by Leila Sales


22. Newest Fictional Crush From a Book You Read in 2015?
Teo from Signs Point to Yes by Sandy Hall


23. Best 2015 Debut You Read?
Immaculate by Katelyn Detweiler


24. Best Worldbuilding/Most Vivid Setting You Read This Year?
Wandering Star by Romina Russell


25. Book That Put A Smile On Your Face/Was The Most FUN To Read?
Everything But the Truth by Mandy Hubbard - This is the first title from the If Only . . . line that really entertained me.


26. Book That Made You Cry Or Nearly Cry in 2015?
P.S. I Still Love You by Jenny Han because I was so torn as to who I wanted Lara Jean should have ended up with in the end.


27. Hidden Gem Of The Year?
Immaculate by Katelyn Detweiler


28. Book That Crushed Your Soul?
I don't know. I don't think any books crushed my soul this year.


29. Most Unique Book You Read In 2015?
I'd have to say that So You Want to Be a Jedi by Adam Gidwitz is the most unique book I read this year.


30. Book That Made You The Most Mad (doesn't necessarily mean you didn't like it)?
Instructions for the End of the World by Jamie Kain because she uses the R-word. OMG. I am still infuriated.
1.
New favorite book blog you discovered in 2015?
Oh man... I feel so bad because there were so many good ones that I followed this year. If I followed you this year, you're totally worthy of this answer!
2.
Favorite review that you wrote in 2015?
My favorite review is the one that I wrote for
Wandering Star
by Romina Russell. I waited and waited, and I put everything I had into that review. I think it took me longer to write it than it did for me to read the book!
3.
Best discussion/non-review post you had on your blog?
I had a mini-series of posts that were about things I learned in my YA literature class. I had a lot of fun exploring those notes and writing up the posts and quizzes.
4.
Best event that you participated in (author signings, festivals, virtual events, memes, etc.)?
I joined a few Twitter chats for the first time this year, so I'd have to say those. I didn't realize how many people you could meet on those!
5.
Best moment of bookish/blogging life in 2015?
The Class of July 2014 Blogoversary Bash was fun! A few of us bloggers who entered the blogosphere in July of 2014 celebrated one another's successes at our one year blogging anniversaries.

6. Most challenging thing about blogging or your reading life this year?
My eyes have been acting up, so it's been really hard to read, especially after I've been working all day. Everything gets blurry, and I just can't do it anymore.

7. Most Popular Post This Year On Your Blog (whether it be by comments or views)?
Technically it's a promo post for Oyster, but my interview with Kate Scelsa was the most viewed post on my blog this year.


8. Post You Wished Got A Little More Love?
Can I say all of them? I get a lot of views, but I don't get a lot of comments. It's kind of confusing and it hurts a bit, if I'm being honest.


9. Best bookish Discovery (book related sites, book stores, etc.)?
I'd heard about it before, but I downloaded Overdrive this year, and I am in love! I can borrow all the books from my local library without ever leaving my house!

10. Did you complete any reading challenges or goals that you had set for yourself at the beginning of this year?
I finished my Goodreads Reading Challenge over the summer. I also met my goal of reading twelve or more debut novels this year!
1.
One Book You Didn't Get To In 2015 But Will Be Your Number 1 Priority in 2016?
The Wrath and the Dawn
by Renee Ahdieh
2. Book You Are Most Anticipating For 2016 (non-debut)?
The third book in the Zodiac series by Romina Russell
3. 2016 Debut You Are Most Anticipating?
The Love that Split the World
by Emily Henry
The Year We Fell Apart
by Emily Martin
Beyond the Red
by Ava Jae
The Star-Touched Queen
by Roshani Chokshi
Summer of Sloane
by Erin L. Schneider
4. Series Ending/A Sequel You Are Most Anticipating in 2016?
I'm really looking forward to the final book in The Selection series.


5. One Thing You Hope To Accomplish Or Do In Your Reading/Blogging Life In 2016?
I'm hoping to read a lot more books via audio next year.


6. A 2016 Release You've Already Read & Recommend To Everyone:
I haven't finished any of my 2016 ARCs yet, but I'm reading
Firsts
by Laurie Elizabeth Flynn right now. It's alright so far, and I hope it gets better.