The Friday 56 is a weekly bookish meme hosted by Freda at
Freda's Voice. The rules are super easy to follow, and this feature is a great way to share the books you're reading with other bloggers and readers. I've discovered so many great books through this meme, and I always have a blast trying to figure out what quote I like the most.
So what do you need to do to participate in The Friday 56?
Go to page 56 (or 56% for e-readers like Kindle and Nook) of the book you're currently reading

Grab a few sentences to share with your blog's readers, but be sure not to spoil anything too major

Add your name and link to the link-up on Freda's blog
I just finished reading Kissing in America by Margo Rabb yesterday, but I enjoyed it so much that I had to include a quote from it in this week's Friday 56 post, and I'm sure you'll see why as soon as you read the excerpt I've chosen.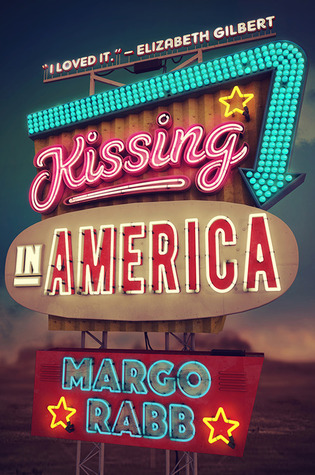 *This excerpt has been quoted from an uncorrected proof, so it may not reflect the final printing.*
"In our neighborhood in Queens, almost everybody's family was from another country - our local library had books in Korean, Spanish, Romanian, Chinese, Bengali, Gujarati, Hindi, and Turkish. Even the Jews were from Israel or Yemen or Ethiopia, or their grandparents, like mine, were born in Europe."
What do you think of this excerpt? Will you be reading this book when it releases next month? Are you a fan of how diverse it appears from this quote? Let me know in the comments.
Also, feel free to leave links to your
Friday 56
posts. I'd love to see what everyone's been reading and enjoying this week!