Well... April is officially over, and that means that ARC April has ended. The reading event that encourages bloggers to read as many ARCs as they can during April (and August) is hosted by Shelly and Octavia from Read.Sleep.Repeat. If you're curious about it, you can find out more in my
sign up post
.
I didn't go out of ARC April with a bang. Instead, I sort of just fizzled from reader burn out. A few of the ARCs that I have for early May just didn't look appealing to me, so I didn't read them. I'm not upset about it, especially because they were giveaway wins. I just wish I could have found something that worked for me.
On top of that, the Pennsylvania Presidential Primary Election was held on Tuesday, and I spent my day working the polls. Then I woke up on Wednesday to a horrible ear infection, and I didn't feel like doing much of anything.
ARCs Read During the Week of April 25 - 30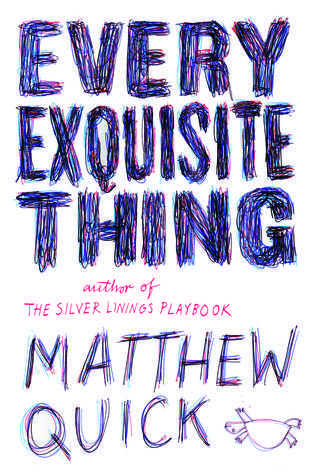 I decided to skip ahead a few weeks in my schedule and read Every Exquisite Thing by Matthew Quick because it looked like just the book I needed. (And because I needed to submit my review to The NOVL!) I was expecting big things from Matthew Quick for this one, and he delivered! If you liked The Perks of Being a Wallflower, add Every Exquisite Thing to your TBR right now!
Goal vs. Reality
When I set out to start my ARC April journey, I was hoping to read every single ARC I had for upcoming books, but more like twelve, so I could hit the Gold Reader Level. I didn't get there, but reading seven ARCs has gotten me to the Silver Reader Level. I'm content with that.
All ARCs Read
Let's take a look back and see what ARCs I did read during ARC April. Pictures will link to my reviews (if they are live).
Honestly, I'm happy with what I read for ARC April. I know I wanted to hit the Gold Level Reader, but with my eyes being as bad as they were, I knew if wasn't exactly probably. I'm glad that I participated because I read some amazing books and discovered some great, new authors. I'll definitely be participating again during ARC August, and I can't wait to see what I'll be able to read then.
How did your ARC April go? Feel free to let me know in the comments, and feel free to link up to any and all of your ARC April related posts!