Top Ten Tuesday is an original feature/weekly meme created and hosted by the lovely ladies from the book blog,
The Broke and the Bookish
. They created this particular feature because they love making and sharing bookish lists with their readers.
Every week, there is a new topic, and bloggers are encouraged to share their own lists with everyone in the book community. All bloggers are encouraged to create a list based on the week's theme, share it with their followers, and then link up on The Broke and Bookish.
It's really easy to join:
Go to The Broke and the Bookish to check this week's topic
Come up with a top ten list of your own and post it
Share your link on The Broke and Bookish
Check out other Top Ten Tuesday posts by other bloggers
Ahhhh! It's been a while since my last Top Ten Tuesday post, and to be honest, I feel like I've kind of deserted you all because I've really been slacking in the posts department lately.
But fear not! I am planning on working on a lot of posts during winter break next week that will fill the gaps in between when I can hop on my computer and write reviews. I am planning on quite a few Top Ten Tuesday posts because the new year means new books! Yay!
Anyway... let's get to this week's Top Ten Tuesday topic...
Ten Books I Wouldn't Mind Santa Leaving Under the Christmas Tree
Okay... so I don't get Christmas gifts, but a girl can dream, right?
I think I'll go easy on Santa this year and only ask for books that are already released.
The Star-Touched Queen by Roshani Chokshi
Read it. Loved it. Need it. Need the sequel. Do I really need to say more? This book is definitely going on my shopping list when I make my next big book purchase!

Everything, Everything by Nicola Yoon
I haven't read this book yet, but I've heard amazing things about it. Naturally, I need it.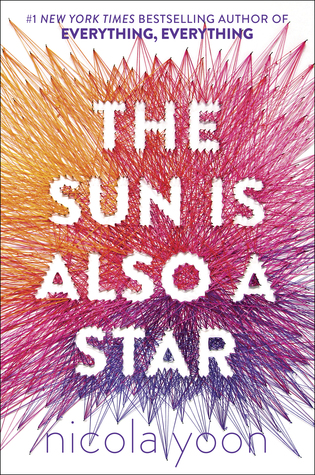 The Sun is Also a Star by Nicola Yoon
I haven't read this book yet, but I feel like binge reading Nicola's books would make for a perfect winter break!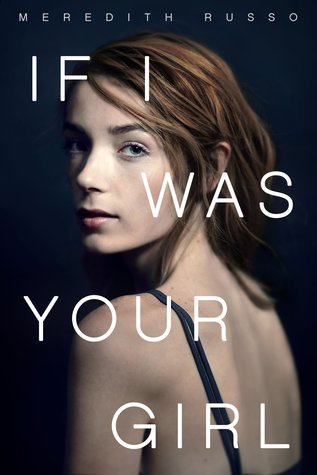 If I Was Your Girl by Meredith Russo
I've been obsessed with the idea of reading this book since I first saw it on Goodreads. I think it would make a marvelous addition to the long list of diverse reads I have on my TBR

.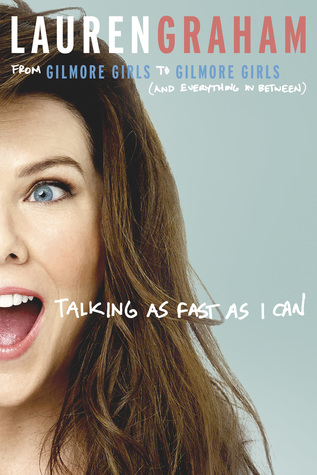 Talking as Fast as I Can: From Gilmore Girls to Gilmore Girls and Everything In Between by Lauren Graham
If you didn't already know, I've been obsessed with Gilmore Girls since I was in high school (gosh... is that right?), so I really just need this book. I think I actually want it in print and in audio so I can listen to Lauren as I read this book. Yup. Totally happening...
Heartless by Marissa Meyer
Okay... I read an ARC of this one, and I really, really struggled through it. However, I have all of Marissa's Lunar Chronicles books in hardcover, so this one deserves a spot on my shelves.
Fangirl by Rainbow Rowell
Okay... so I already own two hardcover editions of this book (the mint green and the dark pink), but I need them all, okay? I just need them. I'm not even ashamed.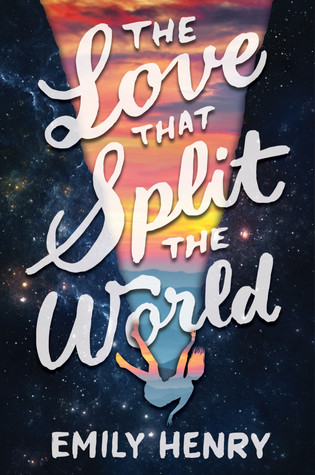 The Love That Split the World by Emily Henry
I read an ARC of this book way, way back at the beginning of the year, or maybe at the end of last year... I don't know! All I know is that I fell in love with Emily's writing style and story telling abilities. I'd read anything by her now.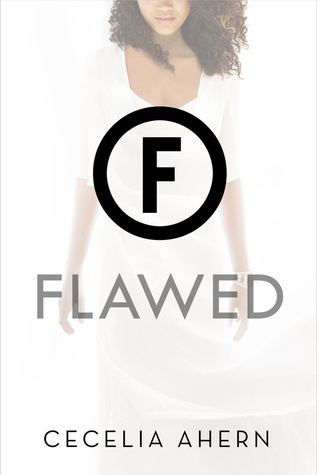 Flawed by Cecelia Ahern
This is another book that I had an advance copy of (thanks to one of my blogging buddies, Emma). I loved Ahern's take on a dystopian society, and I cannot wait to get my hands on the sequel, Perfect.
Fantastic Beast and Where to Find Them: The Original Screenplay by J.K. Rowling
I still haven't seen this movie yet (GASP!), but I would love to line this bad boy up next to my Harry Potter collection.
So there you have it... the list of the ten (if you count the Fangirl books as one) books that I'd love for Santa to magically drop under my tree this Christmas Eve. Obviously I'm not expecting to find a single one of these under my Christmas tree, but it would be fun to wake up on Christmas morning to a new book or two.
Tell me... what books are you hoping that Santa (or anyone) will give you this holiday season? Feel free to leave a comment below, and definitely feel free to leave a link to your own Top Ten Tuesday post from this week so I can check it out and see all those books!
Happy Holidays, everyone!