Stacking the Shelves is a weekly feature/bookish meme hosted by Tynga on her blog, Tynga's Reviews. The meme is all about sharing the books that you have added to your shelves and e-readers. This means that you can include any physical books that you buy in stores or online, but you can also include all of those e-books and eARCs for your digital reading device.
For more information on Stacking the Shelves, feel free to visit its
official launch page
on Tynga's Reviews.
It's been such a long time since my last Stacking the Shelves post, and to be honest, i'm not even sure if all the books that I've added to my shelves since then have made this post! I've seriously got to start keeping better track, right? Anyway, let's see what I've added to my shelves since last month!
Purchased Physical Books
So I know it seems like months have passed already, but I went to Target on the release day of The Last Star, but I couldn't find it anywhere. So I kept going back every day that week until finally I just told someone that it was supposed to be out. The nice employee went in the back and got one for me, and he even asked me if the trilogy was worth reading.
Another book that I picked up in the past few months is The Darkest Corners by Kara Thomas. I had special access to an ARC of this one, but it wouldn't display correctly. After reading the first few chapters of the eARC, I knew I had to get it, so when I saw a "used" copy at Half Price Books, I bought it. It doesn't look like it's been read, but there is a little damage to it. But hey, I'm on a budget!
I also picked up a spanking new copy of The Rose & The Dagger at Half Price Books. Now I'll be able to binge read the series!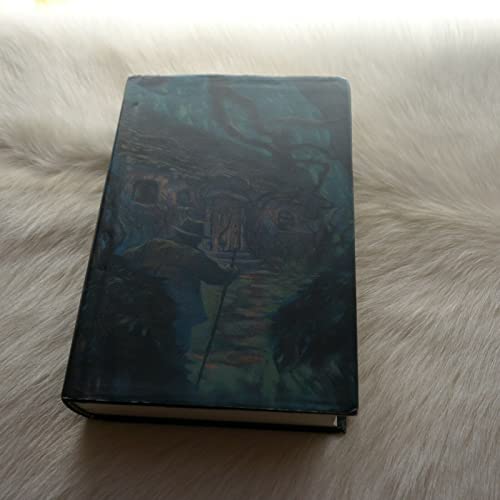 I also found the slipcase edition of
Harry Potter and the Half-Blood Prince
to go along with the slipcase edition that I have of
Harry Potter and the Deathly Hallows
. This one cost me $30 at Half Price Books, but I'm okay with that. I hope to find others like this in the near future.
Purchased Kindle Books
I don't know about you all, but I'm a huge fan of free Kindle books. That means that I'll download anything I was ever interested in as long as it's free. This time around, I picked up The Book of Shhh by Lauren Oliver, Adventures in Funeral Crashing by Milda Harris, and The Princess Saves Herself in This One by Amanda Lovelace. I'll probably be reading these soon, so look out for some reviews.
Kindle Giveaway Wins
Andi from Andi's ABCs was hosting a Twitter giveaway for a Kindle copy of Second Chance Summer, and I won! I haven't read it yet, but this is the one Morgan Matson book that I've been dying to read!
I also won a copy of Without Benefits from Nicole Tone. It looks really good, and I can't wait to read it.
Giveaway Wins
I won a copy of Natasha Friend's middle grade novel from Nori and The Sunday Street Team blog tour that was organized for the book. I was so happy to find out that I won because I read an ARC of the book and adored it. This is one book that I was thrilled to add to my library.
Audiobooks
I am absolutely loving the Sync lineup from this summer, and I've been downloading the free audiobooks like crazy! I haven't downloaded all of the titles offered, but I have downloaded the books offered that were on my TBR list and a few titles that I could use in the classroom.
Borrowed Books
I've got a literary grandmother who literally just has great luck and finds all kinds of recent releases at thrift stores. From time to time, she has copies of books that I've been wanting to read, and when I saw a copy of All the Light We Cannot See in her dining room, I begged her for it. I haven't read it yet, but I did start the first few chapters and it seems good.
Finished Copies from Publishers
I've been doing a few blog tours with Hannah from Irish Banana, so some of these copies are because of the blog tours. I've read four of the five, and most of my reviews have already been posted if you're curious.
So I know this might seem like a lot of books and I know I'm probably missing a few books, but the last time I actually posted a Stacking the Shelves post was months ago! So really this is a haul from like the past three months, so it really doesn't seem all that bad to me.
Now I want to know about you! Have you read any of these books? Are you planning on reading them? Let me know! Maybe we can even buddy read!