Hey, everyone! As you know, I'm participating in
Read.Sleep.Repeat's
ARC August again this year. If you're not familiar with the event, it's a motivational reading event that is geared towards getting bloggers and reviewers to read and review all those ARCs.
Week One Update
I originally planned on posting my first update on Sunday, but things got in the way. Then I figured I would just post it on Monday, but I had to work and never got it up. Oops. Anyway, I figured I'd update everyone with my progress today, and hope to aim for Sunday updates for the rest of the month.
ARCs Read
The first book that I read for ARC August was Lauren DeStefano's The Peculiar Night of the Blue Heart which publishes next month. Although I won't be posting a review until early September, I will let you know that I loved this book and really hope that Ms. DeStefano continues to write middle grade novels.
Julia Day's YA debut, The Possibility of Somewhere was my second read for ARC August. Although I liked parts of this book, I just felt like it wasn't what I was hoping it would be. My review will be posted next month.
ARCs on Deck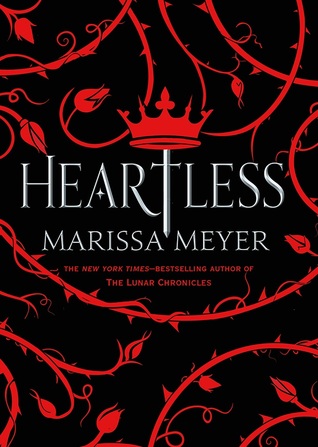 The next book I'll be reading for ARC August is Marissa Meyer's Heartless, and I am so excited for this one!
Now you know what I've been reading and plan on reading for ARC August, but I want to know what you've been reading. Feel free to leave a comment to tell me what books you've been reading this week or what books you are planning to read during this month!