Soundtrack Saturday is a book meme that I created so I can share my picks for some songs that I think of when I'm reading.
It's still a pretty new meme, and more and more people keep participating each week. That's pretty exciting!
If you want to join in, you'll have to follow a few steps, but I promise that they are easy:
You can use my image or make your own
Choose a book
Create a mini or full soundtrack to go along with said book
Link me somewhere in your post
Comment on my post
Add your name to the link-up tool so that others can see your soundtrack
If you need any help, feel free to visit the
Soundtrack Saturday homepage
or ask me.
For the past two week's, my soundtracks have dealt with Kiera Cass'
Selection
books, and this week, my soundtrack is based on
The One
.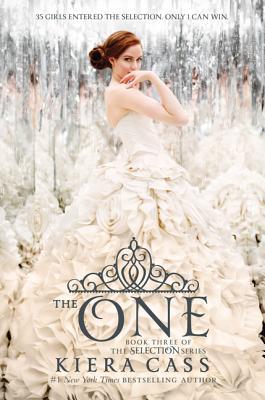 "Just a Girl" by No Doubt
"Tough" by Kellie Pickler
"Demons" by Imagine Dragons
"Now is the Start" by A Fine Frenzy
"Seventeen Forever" by Metro Station
"Sparks Fly" by Taylor Swift
"Never Know" by Elizabeth Huett
"Rainy Season" by Hunter Hayes
"Autumn Leaves" by Ed Sheeran
"Carry On" by Fun.
"You Are In Love" by Taylor Swift
"Just a Fool" by Christina Aguilera and Blake Shelton
"So Easy" by Elizabeth Huett
"My Blood" by Ellie Goulding
"The War is Over" by Kelly Clarkson
"Marry Me" by Train