Hey, everyone! I don't know if you've heard, but the fifth and final book in Kiera Cass' Selection series,
The Crown
, came out yesterday, and I am so so so so so excited! I've been there since the beginning with these books, and I feel like they are a special part of my reading life. Today, I'll be sharing a few of my favorite quotes from the series, but before we get to those, let's take a trip down memory lane and revisit the books.
Author: Kiera Cass
Publisher: HarperTeen
Publication Date: April 24, 2012
For thirty-five girls, the Selection is the chance of a lifetime. The opportunity to escape the life laid out for them since birth. To be swept up in a world of glittering gowns and priceless jewels. To live in a palace and compete for the heart of gorgeous Prince Maxon.

But for America Singer, being Selected is a nightmare. It means turning her back on her secret love with Aspen, who is a caste below her. Leaving her home to enter a fierce competition for a crown she doesn't want. Living in a palace that is constantly threatened by violent rebel attacks.

Then America meets Prince Maxon. Gradually, she starts to question all the plans she's made for herself—and realizes that the life she's always dreamed of may not compare to a future she never imagined.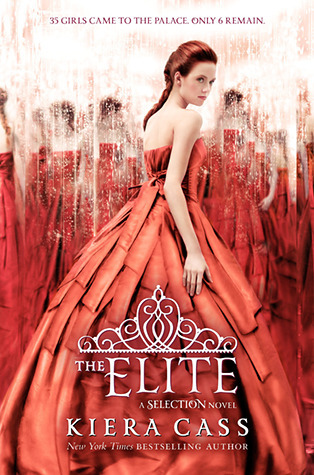 Title: The Elite
Publisher: HarperTeen
Publication Date: April 23, 2013
Thirty-five girls came to the palace to compete in the Selection. All but six have been sent home. And only one will get to marry Prince Maxon and be crowned princess of Illea.

America still isn't sure where her heart lies. When she's with Maxon, she's swept up in their new and breathless romance, and can't dream of being with anyone else. But whenever she sees Aspen standing guard around the palace, and is overcome with memories of the life they planned to share. With the group narrowed down to the Elite, the other girls are even more determined to win Maxon over—and time is running out for America to decide.

Just when America is sure she's made her choice, a devastating loss makes her question everything again. And while she's struggling to imagine her future, the violent rebels that are determined to overthrow the monarchy are growing stronger and their plans could destroy her chance at any kind of happy ending.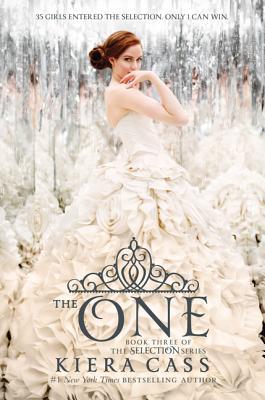 Title: The One
Publisher: HarperTeen
Publication Date: May 6, 2014
The Selection changed the lives of thirty-five girls forever. And now, the time has come for one winner to be chosen.

America never dreamed she would find herself anywhere close to the crown—or to Prince Maxon's heart. But as the competition approaches its end and the threats outside the palace walls grow more vicious, America realizes just how much she stands to lose—and how hard she'll have to fight for the future she wants.

From the very first page of The Selection, this #1 New York Times bestselling series has captured readers' hearts and swept them away on a captivating journey... Now, in The One, Kiera Cass delivers a satisfying and unforgettable conclusion that will keep readers sighing over this electrifying fairy-tale long after the final page is turned.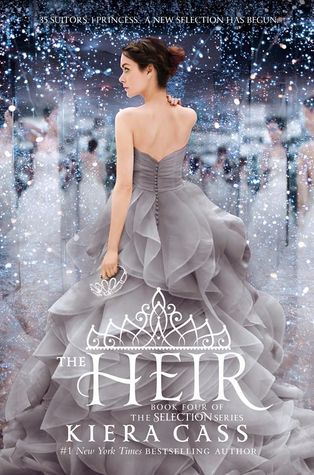 Title: The Heir
Publisher: HarperTeen
Publication Date: May 5, 2015
Princess Eadlyn has grown up hearing endless stories about how her mother and father met. Twenty years ago, America Singer entered the Selection and won the heart of Prince Maxon—and they lived happily ever after. Eadlyn has always found their fairy-tale story romantic, but she has no interest in trying to repeat it. If it were up to her, she'd put off marriage for as long as possible.

But a princess's life is never entirely her own, and Eadlyn can't escape her very own Selection—no matter how fervently she protests.

Eadlyn doesn't expect her story to end in romance. But as the competition begins, one entry may just capture Eadlyn's heart, showing her all the possibilities that lie in front of her . . . and proving that finding her own happily ever after isn't as impossible as she's always thought.
And Now the Book We're All Waiting For...
Title: The Crown
Publisher: HarperTeen
Publication Date: May 3, 2016
Purchase It:
Kiera Cass's bestselling Selection series has enchanted readers from the very first page. Now the end of the journey is here, in a wonderfully romantic series finale that will sweep you off your feet.




Twenty years have passed since the events of The One, and America and Maxon's daughter is the first princess to hold a Selection of her own. Princess Eadlyn didn't think she would find a real partner among the Selection's thirty-five suitors, let alone true love. But sometimes the heart has a way of surprising you... and now Eadlyn must make a choice that feels more difficult—and more important—than she ever expected.




The Selection series has sold more than 3 million copies and captured the hearts of fans around the world. This swoon-worthy final installment is the happily ever after they've all been waiting for.
My Favorite Quotes from The Selection Series
I made these graphics with the help of some free watercolor splashes. P
lease, please, please
don't hate me if you think they are ugly.
These quotes come from some of my most favorite moments in Kiera's books, and I know a lot of you are also fans of them. Feel free to save them to your devices and use them if you'd like.
The Giveaway
One Lucky Winner Will Win the Entire Selection Series by Kiera Cass
US ONLY
a Rafflecopter giveaway
Follow the Tour
So... tell me what you're thinking! Are you a fan of The Selection? What's your favorite book? Favorite scene? Are you upset that the last Selection book is out in the world? Excited to read it? Sound off in the comments below! I know we'll have plenty to talk about!