Happy Monday to all of you wonderful people out there!
It's time for another edition of "It's Monday! What Are You Reading?" In case you can't tell, this might be one of my favorite memes. It's hosted by
BookJourney
. Each Monday, we share what we are currently reading and what we plan on reading during the week.
Right now, I am waiting on a book to come in the mail for an ARC Tour. This is my first time participating in an ARC Tour, and I'm pretty excited. I think it will be a great way to bring more readers to my blog.
I'm hoping that the copy of
Damsel Distressed
gets here by tomorrow so I can start reading it and mail it off to the next person in line for the book.
Synopsis: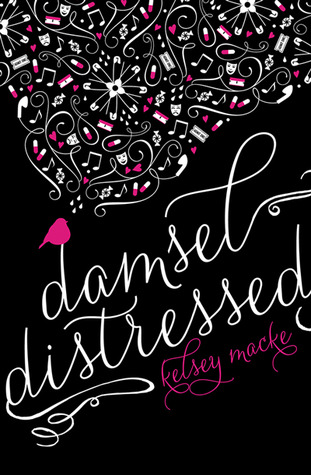 Hot girls get the fairy tales. No one cares about the stepsisters' story. Those girls don't get a sweet little ending; they get a lifetime of longing

Imogen Keegen has never had a happily ever after–in fact, she doesn't think they are possible. Ever since her mother's death seven years ago, Imogen has pulled herself in and out of therapy, struggled with an "emotionally disturbed" special ed. label, and loathed her perma-plus-sized status.

When Imogen's new stepsister, the evil and gorgeous Ella Cinder, moves in down the hall, Imogen begins losing grip on the pieces she's been trying to hold together. The only things that gave her solace–the theatre, cheese fries, and her best friend, Grant–aren't enough to save her from her pain this time.

While Imogen is enjoying her moment in the spotlight after the high school musical, the journal pages containing her darkest thoughts get put on display. Now, Imogen must resign herself to be crushed under the ever-increasing weight of her pain, or finally accept the starring role in her own life story.

And maybe even find herself a happily ever after.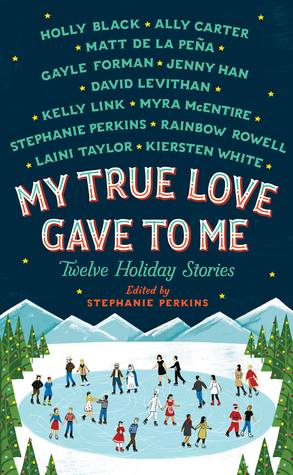 I'm also reading an ARC of
My True Love Gave to Me
, which is a book with twelve short stories about the holiday season. I was ecstatic when I found out that I was given access to this title because it was one of the top books on my request list. It seems like this book is going to be one of the top books of the holiday season.
Stephanie Perkins is the editor of the book. Some of the authors included in the book are Stephanie Perkins, Rainbow Rowell, Jenny Han, and Gayle Forman. There are also some authors included who I've never read before, so I'm excited to discover their writing.
And just look at that cover! I love it. I can't wait until it's released because I will definitely have a copy of this book on my shelves.

Synopsis:

If you love holiday stories, holiday movies, made-for-TV-holiday specials, holiday episodes of your favorite sitcoms and, especially, if you love holiday anthologies, you're going to fall in love with MY TRUE LOVE GAVE TO ME: TWELVE HOLIDAY STORIES by twelve bestselling young adult writers, edited by international bestselling author Stephanie Perkins.
So far, those are my reading plans for the week. I'll probably start a few more books, but I want to give these two some attention because they are time-sensitive.
If I finish them, there will definitely be another book added to my plate.
What are you reading this week? As always, let me know in the comments or leave a link to your post.