Well, hello there! It seems like it's been forever since I wrote my last "It's Monday" post, but I promise that it's not because I forgot; it's because I was in the middle of two review copies,
Damsel Distressed
and
My True Love Gave to Me
, and I only just finished the second one last night.
But finishing them means that it's time to start some new books, and although I do have some more ARCs and review copies to read, I decided to take a little time to myself this week and read a book for pleasure while still working on those review copies.
In case you're new to "It's Monday," I'll give you some details.
The weekly meme is hosted by BookJourney
You get to share what you're reading and what you plan on reading this week with your readers
After you post, visit BookJourney and leave your link on the link-up
Feel free to peruse the other posts - I always do.
Without further ado, I give you my reads for the week:
Isla and the Happily Ever After by Stephanie Perkins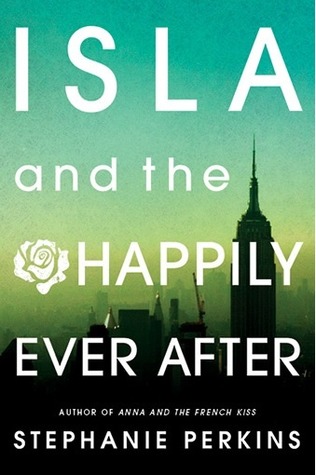 Yes! I am finally getting to it after buying it oh so long ago. Unfortunately, I know one of the big events in the book because people on Goodreads don't know how to hide their spoilers. I almost didn't want to read it after I found out, but I had already purchased the book. So if you don't hide them, shame on you.
Synopsis:
Love ignites in the City That Never Sleeps, but can it last?

Hopeless romantic Isla has had a crush on introspective cartoonist Josh since their first year at the School of America in Paris. And after a chance encounter in Manhattan over the summer, romance might be closer than Isla imagined. But as they begin their senior year back in France, Isla and Josh are forced to confront the challenges every young couple must face, including family drama, uncertainty about their college futures, and the very real possibility of being apart.

Featuring cameos from fan-favorites Anna, Étienne, Lola, and Cricket, this sweet and sexy story of true love—set against the stunning backdrops of New York City, Paris, and Barcelona—is a swoonworthy conclusion to Stephanie Perkins's beloved series.
The Remedy
by S
usan Srikant
This book was sent to me by Susan Srikant in exchange for an honest review. I already read and reviewed one of her other books, and it was quite enjoyable. I'm very much looking forward to sitting down for a few hours with this middle grade novel.
Synopsis:
Joss Hall's little sister, Bibi, is dying, and it's all Joss's fault. Everyone agrees the situation is hopeless, but there is no way Joss is going to sit around and do nothing. She and her friends, Domino and Anton, decide to hike through the dark and dangerous forests of Burkett Mountain in search of a mythical creature with healing powers called a jarrlock, hoping to find a way to help Bibi before it's too late.

This entertaining adventure story takes readers on a quest filled with curious creatures and magical medicine.
Beau, Lee, The Bomb and Me
by Mary McKinley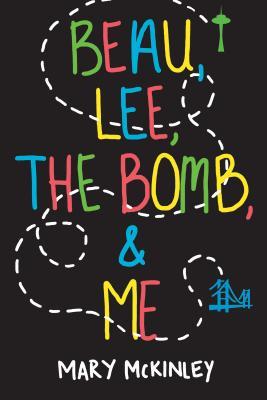 I saw this title on NetGalley, and I was immediately attracted to the gorgeous cover. I also was a fan of the title, so I read up on it, and requested it. I really liked the synopsis, especially because I was bullied in high school, so I'm hoping that it's just as amazing as it seems... well... except for the whole Twilight reference.
Synopsis:
When Beau transferred to our school. I thought: "Good; fresh meat." Because I knew he would be tormented the entire time he was at Baboon High. Like I am. All day. . .every day. Growing up is a trip. . .

In high school, there are few worse crimes than being smart or fat. Lucky me, I'm both. But when Beau Gales blows in to town, it takes about two minutes for the jackasses at our Seattle school to figure out he's gay, and that makes him an even bigger target. Have you ever heard the saying: 'The enemy of my enemy is my friend'? There's something to that.

When the bullying gets violent and Beau decides to run away to San Francisco to ask his Uncle Frankie for advice, we all go. Beau, me, Leonie (designated class slut), and a scruffy rescue dog called The Bomb--a tribe of misfits crammed into my mom's minivan. Throw in a detour to the
Twilight
town of Forks, armed robbery, cool record shops, confessions, breakups and makeups, and you have the kind of journey that can change the way you look at the whole world--and yourself.
So what are you reading this week? As always, feel free to tell me in the comments or leave a link to your post.