Hey, everyone! Where did the time go? It's already April 10, and that means that there are just 20 days left in ARC April!
Anyway, now that there has been officially one full week, I have a much better update for you. Last Sunday's update didn't have much of anything... I didn't read any ARCs, and I didn't even start any. That's not the case this week, so let's get to it!
ARCs Read
Throughout the week, I read Cecelia Ahern's YA debut,
Flawed
. I really enjoyed the novel, and thought that it was a very nice take on the dystopian genre. If you're curious about this thought-provoking novel, feel free to check out my
review
.
ARCs in Progress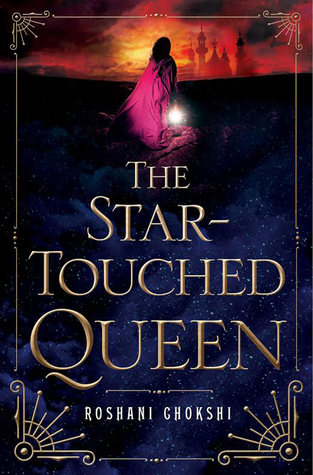 I started Roshani Chokshi's debut novel The Star-Touched Queen on Wednesday, and I am loving it! Be sure to check in soon for a review.
ARCs on Deck
I'm kind of bummed. I was hoping that I'd have a lot more ARCs read by this point of the month, but I started with two of the longest ones in my pile. I'm almost finished with my April ARCs, and then I'll move on to some of the ones that I have for May and later in the summer.
I'll be starting a few ARCs next week, and I hope to fly through them.
Two Summers by Aimee Friedman
The Art of Not Breathing by Sarah Alexander
Suffer Love by Ashley Herring Blake
Summer of Supernovas by Darcy Woods
I'm also hoping to read both City Love and my ARC of Lost in Love by Susane Colasanti very soon. I bought a copy of City Love last year, and I still haven't read it, so binge reading these two books seems like a wonderful idea to me.
Now that you've seen what I've been up to for this challenge, I want to know about you, especially if you're actively participating in ARC April. How's your ARC April going? How many books have you read? Have you posted reviews for them yet? Feel free to let me know, and leave any links to ARC April related posts in the comments below.