The 2015 Summer Blogger Promo Tour is hosted by Amber and Jessica at The Book Bratz. It's a blog tour that promotes and showcases many different bloggers from the book blogging world.



This week, I'm featuring a blogging friend of mine on The Hardcover Lover. Nori is the blogger behind
ReadWriteLove28
, and you may recognize her as the organizer of The Sunday Street Team.
Coincidentally, Nori and I were scheduled to post about one another on the same day, so she thought it would be cool to do a compare/contrast activity. Today, she and I are sharing some quiz results that we took together. You'll be able to see Nori's results and commentary on The Hardcover Lover. After you've read them, head on over to Nori's blog to see my results.
Quiz Results and Commentary from Nori
Nori's Result:
Hermione Granger - Like Hermione Granger from Harry Potter, you are very wise and smart. You are also very mature for your age, and people always come to you when they have a problem.
Nori Says:
Well, I certainly have no qualms about being compared to Hermione! :) And the description does sound very accurate. I give this quiz an A+!
Nori's Result:
District 12 - The poorest of the districts of Panen, District 12 is the industry of mining, responsible for mining the coal that keeps the nation running. It is located in the Appalachia region with a population of 8,000, and after the second rebellion, it became the primary source of medicine. Notable tributes from 12 are Katniss Everdeen and Peeta Mellark, the victors of the 74th Games. Katniss becomes the symbol of hope and her survival ultimately leads to a revolution.
Nori Says: I'm very surprised by this result. I mean... I'm really curious why they sorted me into Katniss and Peeta's district. I wouldn't say that I'm particularly brave or courageous and I definitely wouldn't survive

The Hunger Games so... I'd say this result is pretty off.
Nori's Result:
The Bookworm -
It's impossible to tie you down to one specific genre, and "What's your favorite book?" is the most difficult question you could be asked. You're known amongst your friends and family for your love of reading, and you love nothing more than curling up with a cup of something deliciously warming and a new book.
Nori Says: What a surprise... not! :P I am 100% a bookworm (if you didn't realize that already) so I would say this quiz is spot on. Then again, seeing as some of my answers included having 250+ books and loving to read anywhere, I'm pretty sure I knew what I was going to be sorted into. ;)

Nori's Result:
Alienated by Melissa Landers -
Whether you're a sci-fi lover or if you're science fiction-shy, Alienated is the perfect leap into the genre. It's funny and smart and romance-filled. Alienated was a fantastic debut novel and the sequel Invaded is just as good.
Nori Says:
Yay, this quiz is pretty accurate as well! I have had Alienated on my TBR pile ever since I originally heard about it, and am very excited to read it. Actually, I just received it as a birthday present, so hopefully I will have time to read it soon.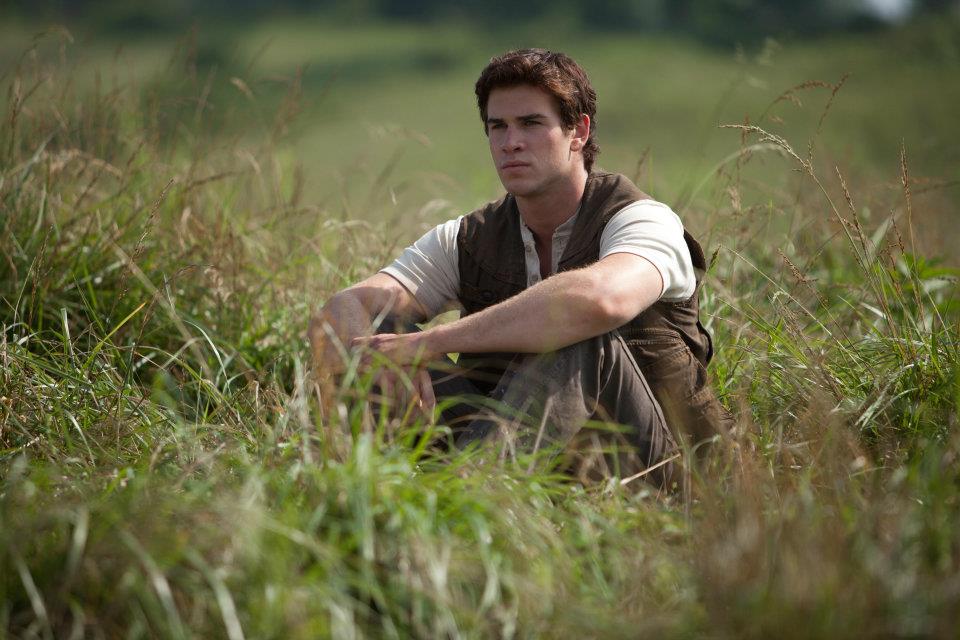 Nori's Result:
Gale Hawthorne
-
You and Gale have the kind of trust and understanding that comes not only from being in a relationship, but also being best friends. You are equal partners in everything, and fiercely loyal to each other. You initially bonded over the importance of your families, and you are both committed to changing the world for the better. Every now and then you disagree, but even when you fight your love not perseveres, but grows stronger.
Nori Says:
I had no idea who to expect while taking this quiz, but I can see how the quiz thought that Gale and I would make a good pair. I value honesty and family over almost everything. Also, I am OBSESSED with reading books with best friend romances. <3
Remember to head on over to Nori's
blog
today to see my results for these same quizzes, and then come back and leave a comment to let us know what you think of the results! And feel free to take these same quizzes and share your results with us in the comments below! We'd love to see everyone's results.