Hey there, everyone! I hope you enjoyed your last few days of August. Can you believe that September is literally right on our heels? With that, it's time for another ARC August update! Sadly, this is my last ARC August update for the year, but I still have quite a few ARCs to read over the next few months. I'll definitely be reading them and reviewing them.
Now, in case you missed out on all of the ARC August posts, I'll fill you in before I give you my final update:
It's an annual event hosted by Octavia and Shelly at Read.Sleep.Repeat
Participants try to read as many ARCs (advance reader copies) as they can during the month
You can find my sign-up post with my TBR
here
, and you'll be able to tell that I didn't have the most successful ARC August. (Oh well... it was my first one, and there's always next year!) You'll also be able to find my weekly updates in my blog archive.
ARCs Read
Since my last update, I've finished two more ARCs -
Vivian Apple Needs a Miracle
by Katie Coyle and
Dumplin'
by Julie Murphy. I've also posted reviews for both books.
You can find my review for
Vivian Apple Needs a Miracle
here
, and you can find my review for
Dumplin'
here
.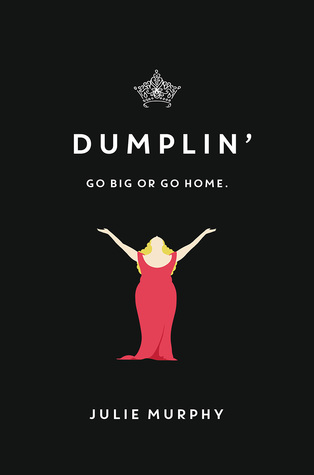 Total ARCs Read
Like I said earlier, I didn't have the most successful ARC August compared to others, but I did manage to read five ARCs. In a normal month, I can read more, but I don't think it's too shabby considering everything that I went through this month. I will be striving to read more ARCs during next year's ARC August if I'm still book blogging.
P.S. The images will link to my review for each book!
Unread ARCs
I wouldn't be lying if I said that I had planned on reading more than just four ARCs, but a lot of things got in the way. I had to work at the butcher shop for my co-worker, and I had a few teacher interviews. Sadly, I didn't get a teaching job, but at least I now have a lot more interview experience under my belt. These are some of the books that I wanted to read before the month was over:
After the Red Rain by Barry Lyga, Peter Facinelli, and Robert DeFranco
Goodbye Stranger by Rebecca Stead
Tonight the Streets Are Ours by Leila Sales (I'm starting this one this week!)
Fans of the Impossible Life by Kate Scelsa (I'll be starting this one soon too!)
September Plans
School is starting up, so I'll be subbing soon. I definitely get a lot more reading done during the school year, so expect more reviews and more fabulous features here on The Hardcover Lover. I'll also be reading all of my September and October ARCs, so make sure you look for those reviews.