Happy Saturday to all of you Hardcover Lovers! It's time for another edition of Soundtrack Saturday! My small meme, Soundtrack Saturday, is a feature original to The Hardcover Lover that I developed after thinking of potential ELA projects. It helps readers and bloggers showcase the songs that they think of when they are reading by creating bookish soundtracks.

As with all bookish memes, there are a few steps to follow to help you create your own perfect Soundtrack Saturday post:
Choose a book that you've read or are currently reading
Create a mini (four songs) or full soundtrack (ten-fifteen songs) for that book based on characters and plot details


For more detailed instructions, please visit the meme's homepage.

Please credit me somewhere in your post


It can be as simple as "Soundtrack Saturday was created by Erin at The Hardcover Lover."

Leave a comment on my blog post if you enjoy the feature
Add your name to the link-up tool at the bottom of the post
If you're able to create your own album art, go for it! I sometimes do, but other times, I get so busy that I just end up using the book's cover.
This week's soundtrack features a newly released book by Jennifer Mathieu. Her sophomore novel,
Devoted
, really impressed me, and I had a great time thinking of songs for this beauty. If you haven't picked it up yet, please do so. You're going to love this book. If you're still unsure, feel free to check out
my review
and see if it's a book you'd want to read.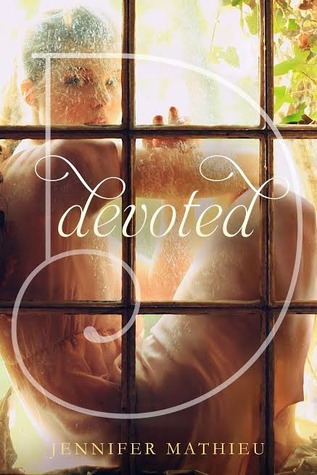 "Bible Song" by Sara Evans
"Wasted" by Carrie Underwood
"Hello World" by Lady Antebellum
"Hey Jude" by The Beatles
"Ain't It Fun" by Paramore
"Not Ready to Make Nice" by the Dixie Chicks
"Beautiful Eyes" by Taylor Swift
"Strawberry Wine" by Deana Carter
"All Kinds of Kinds" by Miranda Lambert
"Who Are You" by Carrie Underwood
"New Again" by Brad Paisley and Sara Evans
"Follow Your Arrow" by Kacey Musgraves
So... I know I included a lot of country in this one, but it takes place in Texas, and Rachel is from a very Christian family. It just made sense to me to include all the country music.
If you participated this week, feel free to add your link to the link up. Oh, and if you posted a Soundtrack Saturday last week, feel free to include it in today's link up too.