Sometimes, an author speaks to a generation because they just know all of the right things to say. They bring out the best in their readers, but they also provide some much needed wisdom in times of tragedy, heartbreak, or even bliss. That's what Gayle Forman does. She artfully weaves beautiful life lessons into her books, and teaches her readers a lot about life and love.

To celebrate the paperback release of Gayle's latest YA book, I Was Here, bloggers are sharing some of the many lessons they've learned from Gayle's books.


Gayle's Books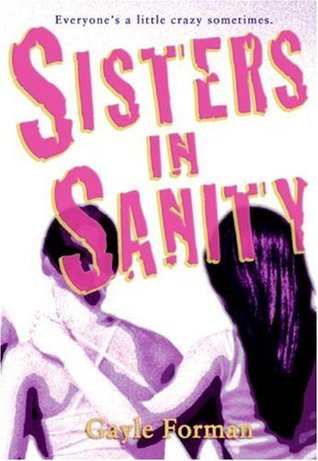 (Sisters in Sanity was published by HarperTeen)
Life Lessons from Gayle Forman
Many of you might not know this, but the first book that I ever reviewed here on The Hardcover Lover was Gayle Forman's
If I Stay
. While my
review
for it isn't as elaborate as my latest reviews, I'm proud of it.
I fell in love with Mia's story, and I knew that I would never be able just so post something on Facebook or Twitter about the book and let it be. I needed to let people know what I thought, and thus, The Hardcover Lover was born. Mia's bravery encouraged me to let go of my fears, and I created this little book blog. I don't regret that decision, and I'll always be thankful to Gayle for creating Mia because she really taught me that life needs to be lived.

Let's get started! Here are some quotes from two of my favorite Gayle Forman books that work as great life lessons.
"Sometimes you make choices in life and sometimes choices make you."

- If I Stay
This quote is one that really resonated with me because it's one of the realest lines I've ever come across in a YA novel.
Yes, we all make choices. Those choices can be as simple, like what to make for dinner or what shirt to wear. There are also harder choices, like where to go to college, what career path you'll take, or whether or not you'll get married and have kids. Those are the choices that end up making you who you are.
"And that's just it, isn't it? That's how we manage to survive the loss. Because love, it never dies, it never goes away, it never fades, so long as you hang on to it."

- If I Stay
Losing a loved one is one of the hardest things you'll have to deal with in life, especially at a young age. My cousin died when we were both in eighth grade, and I was devastated. Erica was one of my built-in best friends. My grandma would always bring her, and her sister, Nikki, over, and my sister, brother, and I would just play or go out to lunch. As we got older, we'd just hang out like the teenagers we were becoming.
Me (left) and Erica (right)
To this day, losing her has been one of the hardest things that I've ever had to face. It was almost as if someone was chipping at me, picking me apart, piece by piece. I went from being a Straight-A student to almost failing every class. I forgot how to function, but I tried to remember everything about Erica that I loved.
I mourned for her, but I also couldn't help but think about all the things we always wanted to do. We wanted to go to college together so that we'd finally be able to go to the same school. We wanted to room together while we where in college. We also wanted to take a trip to The Mall of America just because we thought it would be fun.
Today would have been Erica's 26th birthday, and I'm sure that she knows, where ever she is, that we all love and miss her.
When I came across this quote, I was taken back to when I was fourteen and trying to comprehend what happened, and I realized that it's the perfect way to think of loss. Yes, your loved one is no longer with you, but that love never really goes away as long as you remember and cherish it for the rest of your days.
"A day might be just twenty-four hours but sometimes getting through just one seems as impossible as scaling Everest."

- Where She Went
This might be one of the most important Gayle Forman quotes I've come across because pretty much on the planet can relate to it in some form or another. I think so many of us put a lot of pressure on ourselves. That pressure builds up, and people start thinking that every minute that passes is a minute wasted.
Yes, getting through the day is tough, but we have to remember that there's only so much that you can do in twenty-four hours. Instead of looking at life like a giant checklist, I try to throw some fun in so I don't feel as anxious anymore. I think that's the best that we all can do when we feel like there's too little time in a day.
U.S. ONLY
FIVE (5) WINNERS WILL WIN A COMPLETE PAPERBACK SET OF GAYLE'S NOVELS
a Rafflecopter giveaway