Stacking The Shelves is a weekly feature hosted by Tynga's Reviews. This book meme is all about sharing the books you are adding to your shelves - physical or virtual. This means you can include books you buy in any physical store or online. You can also include books that you may have borrowed from a friend or the library, and you can include books that you've acquired through trading!
If you want to find out more about Stacking The Shelves, please visit the
official launch page
on Tynga's Reviews!
A while ago, I made the decision to stop discontinue my Stacking the Shelves posts because I saw a lot of online bullying, especially about ARCs. I was honestly really afraid of people judging me, and I thought it would be best to avoid what people called "showing off." I realized that I missed sharing what books I'd been hauling, and I really wanted to bring this back. After I talked it over with a few people, I realized that I shouldn't have to be afraid of sharing what books I'm adding to my shelves, so Stacking the Shelves is back!
Now I'm not going to update you on all the books I've hauled since my last Stacking the Shelves post because A. There are way too many books that I've added to my shelves and B. My last Stacking the Shelves post was over a year ago. Instead, I'm going to focus on what I've hauled in January so far.
Physical ARCs
So this month has actually been really kind to me in the ARC department! I'm really excited for all of these books, and I can't wait to share my reviews with you!
Penguin Teen was kind enough to send American Ace by Marilyn Nelson and The Forbidden Wish by Jessica Khoury. I've already reviewed American Ace, and I'll be reading and reviewing The Forbidden Wish soon. I was also lucky enough to win an ARC of Summer of Supernovas from Darcy Woods. Darcy also sent swag and a very pretty heart necklace. I've been looking forward to this one for a while, and I'm really excited that I have it. Thanks, Darcy! HarperTeen also send some ARCs my way, and to be honest, I freaked out a bit because I was not expecting it. I'm really excited for Cat Jordan's The Leaving Season because it seems like it's going to be a heartbreaking book, but I'm also really excited for Unplugged by Donna Freitas because I've been craving a new dystopian novel. HMH Books for Young Readers also made my week by sending along copies of Catherine Lo's How it Ends, Ashley Herring Blake's Suffer Love, and Sarah Alexander's The Art of Not Breathing. I'm looking forward into diving into all three!
Digital ARCs
I've also been approved for some eARCs this month. Both Arrows by Melissa Gorzelanczyk and Where You'll Find Me by Natasha Friend are on my queue and will be featured in upcoming blog tours. Be sure to stop back soon to check out my reviews.
Purchased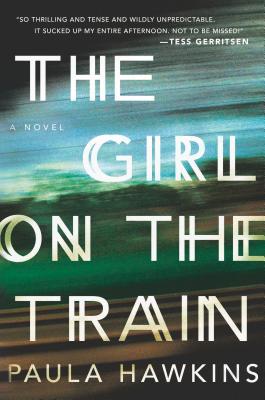 Many of you might not know this, but I am a huge fan of thrift stores. I love hunting for books at my local thrift stores, and I was in for a shock when I found The Girl on The Train by Paula Hawkins at my local AmVets. It doesn't have its book jacket, but I'm okay with that because it cost me a whopping $1.32!
Now I'm happy that Stacking the Shelves is back on The Hardcover Lover, and I really hope you all are, too. Please feel free to leave comments, especially if you've read any of these books or if you're looking forward to reading them. I always love hearing from all of you lovely people!