Stacking The Shelves is a weekly feature hosted by Tynga on her blog, Tynga's Reviews. This book meme is all about sharing the books you are adding to your shelves - physical or virtual. This means you can include books you buy in any physical store or online. You can include all those e-books that you've picked up. You can include the ARCs (both physical and digital) you've been approved for. You can also include books that you may have borrowed from a friend or the library, and you can include books that you've acquired through trading! Seriously... if it's a book, you can include it in your post.
If you want to find out more about Stacking The Shelves, please visit the
official launch page
on Tynga's Reviews!
In my last post, I explained that I hadn't done Stacking the Shelves in a while because I was afraid of the backlash that some bloggers were receiving for posting their hauls. I've come to terms with the fact that the people who criticize others for sharing their hauls aren't worth my time, and so I'm bringing back Stacking the Shelves.
Now it's been two weeks since my last
Stacking the Shelves
post, and I think that every two weeks works for me. So instead of a weekly update, I'll be posting my book hauls bi-monthly. Now... let's get to my haul that covers the time period of January 18 - 31.
Purchased
I decided to peruse BookOutlet, and to my surprise, I found a few of the Puffin Classics that I wanted. I made sure to get them, and I also bought the 150th Anniversary Edition of Alice's Adventures in Wonderland and Positively Beautiful by Wendy Mills.
From Authors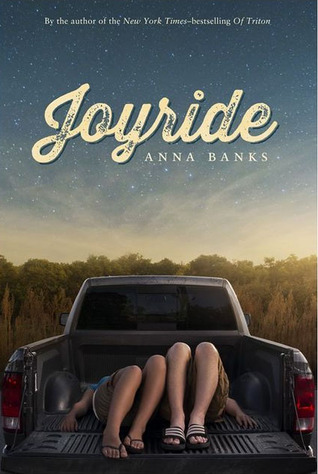 Anna Banks kindly sent me a signed hardcover of her book, Joyride, and a few Joyride pieces of swag. This book caught my eye last year, so I'm very thankful to Anna for offering up some copies for bloggers. I'm planning on reading and reviewing it very soon, so keep a look out for my review.
From Publishers

Penguin Teen sent me a box set of the Just One Day series by Gayle Forman, and I'm super excited about it. Knowing me, I would have read Just One Day and Just One Year, but I probably wouldn't have read Just One Night if I had to read it on an e-reader. (I'm weird, alright?) Now I have all three, and I'm set to binge read if we get any more snow (or if I get sick again).

Penguin Teen also sent paperbacks of Maggie Hall's The Conspiracy of Us and Karen Bao's Dove Arising. I'm excited to get to read both of these titles, especially because I've been meaning to read The Conspiracy of Us for a while. I'm hoping that I'll be able to really soon now.

I don't know if you guys know this, but if you've been stalking my Twitter long enough, you've probably picked up on the fact that I am in love with The CW's Reign. I jumped at the chance to participate in the blog tour, which you'll be seeing on The Hardcover Lover soon. Poppy (Little Brown) kindly sent along these two titles as a thanks to participating in Hannah's (Irish Banana's) tour.

Simon Pulse sent along a finished copy of the hugely popular We Are the Ants by Shaun David Hutchinson. A lot of my friends are raving about this book, so I am extremely excited to dive into it, especially because I also lost my grandmother to Alzheimer's like Henry lost his.
ARCs

Another book that Simon & Schuster sent is The Museum of Heartbreak by debut author Meg Leder. I'll be reading this for the 2016 Debut Author Challenge, and I can't wait to share my review with you.
Penguin Teen sent me an ARC of
The Bitter Side of Sweet
by Tara Sullivan. I'm excited for this one because it looks like it's going to be full of diversity from the characters to the setting of the book. I'll be posting a review for this one soon!
Another ARC that arrived this month was
Rebel Bully Geek Pariah
by Erin Jade Lange. This one is being marketed as a
Breakfast Club
for today's generation of teens, and I'm hoping it's half as good as that movie!
Giveaway Wins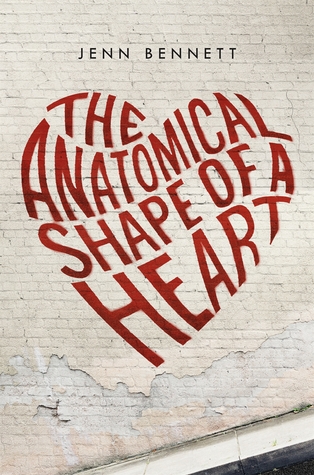 I'm sure that many of you know who Nori is, right? Well I won The Anatomical Shape of a Heart by Jenn Bennett through one of the Sunday Street Team giveaways, and it arrived this month. I've heard stellar things about this book, and I cannot wait to read it!
Once again, I feel very lucky to have been given the opportunity to read and review so many wonderful books. I can't believe that I bought and received so many in the two weeks since my last Stacking the Shelves post, but I'm so excited to have all of these in my library. Be sure to check back in the coming days and weeks for reviews of these titles.