Soundtrack Saturday is a weekly feature that I started to share playlists with my readers. But these aren't just any kind of playlists; they are playlists that I create based on books!
I realize that it's been a long time since my last one, but I'm hoping to bring this feature back more regularly over the next few weeks.
As with all bookish memes, there are a few easy steps to follow to help you create your own perfect Soundtrack Saturday post:
Choose a book that you've read or are currently reading - any book is fine!
Create a mini (four songs) or full soundtrack (ten-fifteen + songs) for that book based on characters and plot details
For more detailed instructions, please visit the meme's homepage.
Please credit me somewhere in your post. It can be as simple as "Soundtrack Saturday is a weekly meme that was created by Erin at The Hardcover Lover."
Leave a comment on my blog post if you enjoy the feature
Add your name to the link-up tool at the bottom of the post
The Spectacular Now
The Spectacular Now
is a Young Adult book by Tim Tharp that was originally published in 2008. I'd been meaning to read this book for a long time, and I finally found the time to get to it!
I was surprised to find a whole paragraph about Jimmy Buffett songs in the book when I was reading, but then Tharp does it again, by making Sutter such a huge Dean Martin fan. I've included a lot of songs by both Jimmy Buffet and Dean Martin in today's playlist because they mean something to Sutter. I love finding things like this in books, and it makes creating the soundtracks a lot more fun.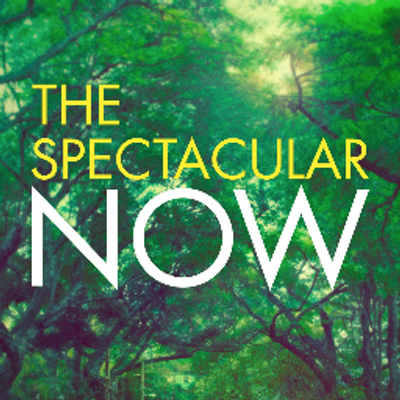 1. "God's Own Drunk" by Jimmy Buffett
2. "Margaritaville" by Jimmy Buffett
3. "Livingston Saturday Night" by Jimmy Buffett
4. "Defying Gravity" by Jimmy Buffett
5. "The Wino and I Know" by Jimmy Buffett
6. "Why Don't We Get Drunk and Screw" by Jimmy Buffett
7. "You Found Me" by Kelly Clarkson
8. "Everybody Loves Somebody Sometime" by Dean Martin
9. "You're Nobody 'Til Somebody Loves You" by Dean Martin
10. "Love Me, Love Me" by Dean Martin
11. "Little Ole Wine Drinker, Me" by Dean Martin
12. "Ain't Love a Kick in the Head" by Dean Martin
13. "Do You Realize" by The Flaming Lips
14. "Little Lies" by Fleetwood Mac
15. "Where Have All the Flowers Gone" by Peter, Paul, and Mary
16. "All We Have is Now" by The Flaming Lips
So there's the playlist that I came up with for Tim Tharp's YA novel,
The Spectacular Now
. I hope you enjoy the songs that Sutter and I came up with! Feel free to let me know what you think in the comments!