Title: Effortless With You (Effortless With You #1)
Author: Lizzy Charles
Publisher: Swoon Romance
Genre: Contemporary, Romance


Synopsis:
School is out and Lucy is ready for the perfect summer: lazy days at the pool, invitations to the most exclusive parties, and romantic dates with her hot new boyfriend. That is, until she lands in trouble one too many times and her parents issue the ultimate punishment: a summer job. Suddenly, the summer can't end fast enough.
To make matters worse, the job is painting houses with Justin, the most popular, egotistical guy in school. Spending all summer with Justin might be other girls' dreams, but definitely not Lucy's. After all, Justin is cocky, annoying, and a jerk. So what if he's the most beautiful jerk Lucy's ever seen? Or that his grin makes her forget she's mad at the world? Or that maybe, just maybe, there's more to Justin than Lucy realizes. Only one thing is certain: it won't be the summer she wanted, but it might be exactly the one she needs.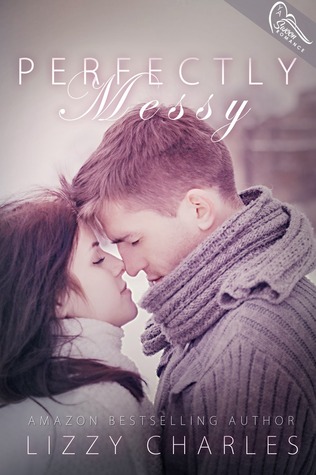 Title: Perfectly Messy (Effortless With You #2)
Author: Lizzy Charles
Publisher: Swoon Romance
Genre: Contemporary, Romance


Synopsis:
Popularity isn't everything it's cracked up to be. Justin Marshall knows this better than most. For the captain of the basketball team, small business owner, and son of Minnesota's next governor, life can get pretty overwhelming. But Justin can handle anything as long as he has Lucy, the girl who fell for the man he's trying to be.
But for Justin and Lucy, finding time together proves challenging. Stolen kisses and whispered promises just aren't enough. That is, until scandalous photos of the couple are leaked to a press intent on creating a juicy scandal during Justin's dad's gubernatorial campaign. And when Lucy becomes fair play for the tabloids and gossip pages, Justin does the only thing he can to protect her: he breaks her heart.

For Lucy, junior year is everything she hoped it would be: new friends, second chances, and a boyfriend she can't stop kissing. That is, until the boy she's pretty sure she loves chooses the life his family wants for him, over her.

Now it's up to Lucy to teach him what it really means to have everything. Because for Justin, being who everyone needs him to be just might cost him the one person he can't live without.
About the Author:
Lizzy Charles lives in the Twin Cities and is a graduate of the University of Minnesota. When she isn't raising her three children or caring for premature and sick babies as a neonatal intensive care nurse, she's seeking refuge with her laptop, sparkling water, and dark chocolate. She married her high school sweetheart, a swoon-worthy musician, so it's no surprise she's fallen in love with writing contemporary YA romance novels.
Guest Post featuring Lizzy Charles
Top Five Kissing Scenes
Hi everyone! I'm so excited to be on the blog today! My Amazon best selling novel, Effortless With You, a sweet young adult romance series, is on sale this week! I'd love to celebrate with sharing my top five kissing scenes! xxxxx!
One of my favorite parts about writing young adult romance is when I finally get the chance to write the big kissing scene. You know, that one kiss that makes everything feel right in the world? Yeah. That one.
Well, whenever I'm about to write that scene, I do some research. I make sure I watch at least one of the following scenes to get my heart in the right place before I make my main characters lip lock.
Here are my top five favorite kissing scenes!
5.- Romeo and Juliet, the Leonardo DeCaprio and Claire Danes Kiss. It's so sweet. So filled with life and energy. That kiss makes me feel like anything is possible!
4.- The Pride and Prejudice hand kiss. It's amazing how such a small gesture can signify so much. I never want to forget as a writer how important a kiss to the hand can really be. That look in Mr. Darcy's eye … Oh man. Every girl deserves a man to look at her that way!
3.- The kiss at the end of Pitch Perfect. I love this kiss. It's sweet, funny, and full of "I'm sorry, you were right. I was an idiot." Pretty much an essential type of kiss to have in a YA romance book.
2.- When Katniss finally listens to her heart in Catching Fire. She goes all out and kisses Peeta like the boy deserves! I love this kiss. It's powerful. It's filled with hunger for love and time. It's fantastic!
1.- The Intense Notebook Kiss. Oh man. This kiss always makes my heart kick into gear. This is the kiss that inspired the big kiss in at the end of the entire Effortless With You series (in Perfectly Messy)! I'm certain you'll be able to figure out what kiss I'm talking about (there are many!) once you've read the books.
Thanks so much for having me on the blog!
Interested in Lizzy Charles' novels
Effortless With You
and
Perfectly Messy
? They are available on
Amazon
,
Nook
, iBooks, and most ebook readers. Prefer a book you can actually hold in your hand and smell? Both novels are available in print via Amazon and available to order through many local bookstores if you ask. :)
a Rafflecopter giveaway