Waiting on Wednesday is a weekly book meme hosted by
Breaking the Spine
. Each week, meme participants create a post about a book that they cannot wait to get their hands on. It could be one that is being released soon or a book that is still months away from publication - as long as it's not published and you're waiting on it, you're good!
For this week's Waiting on Wednesday, I am featuring a book that I am desperately trying to find through either giveaways or ARC tours. I've had no such luck with those or NetGalley and Edelweiss requests, but I am extremely excited for this one, and I think many of you are too.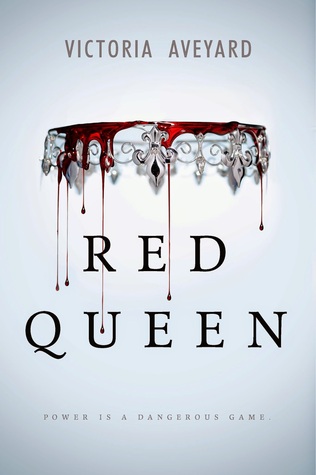 Title: Red Queen
Author: Victoria Aveyard
Publisher: HarperTeen
Publication Date: February 10, 2015
Synopsis:
Graceling
meets
The Selection
in debut novelist Victoria Aveyard's sweeping tale of seventeen-year-old Mare, a common girl whose once-latent magical power draws her into the dangerous intrigue of the king's palace. Will her power save her or condemn her?

Mare Barrow's world is divided by blood--those with common, Red blood serve the Silver- blooded elite, who are gifted with superhuman abilities. Mare is a Red, scraping by as a thief in a poor, rural village, until a twist of fate throws her in front of the Silver court. Before the king, princes, and all the nobles, she discovers she has an ability of her own.

To cover up this impossibility, the king forces her to play the role of a lost Silver princess and betroths her to one of his own sons. As Mare is drawn further into the Silver world, she risks everything and uses her new position to help the Scarlet Guard--a growing Red rebellion--even as her heart tugs her in an impossible direction. One wrong move can lead to her death, but in the dangerous game she plays, the only certainty is betrayal.
What's everyone waiting on this week? As always, feel free to let me know in the comments or leave a link to your post! Happy reading!