Two months down and ten to go! Who would have thought that 2016 would fly by as quickly as it has been, right?
Many of you know that I'm participating in a few different reading challenges this year. To keep myself on track (and to let you know what I've been reading), I came up with these Reading Challenge Update posts. Yes, I know they aren't very original, but because of them, I've been keeping track of the books I've been reading for the many reading challenges I signed up for at the end of 2015.
So... let's check in on my progress for February!
Note: Some of these challenges allow readers to cross-read, which means you can read the same books for multiple challenges, and they count for all of them. Throughout these monthly updates, including today's update, you may notice this trend.
The Debut Author Challenge is hosted by Jana at
That Artsy Reader Girl
. The goal is to challenge yourself to read as many 2016 Middle Grade, YA, and NA debuts as possible.
Books Read:
The Contemporary Romance Reading Challenge is hosted by Jess of
Gone with the Word
s and Danielle of
Love at First Page
. It's all about reading those swoony contemporary romance novels.
Books Read:
The Backlist Book Reading Challenge is hosted by Bekka at Pretty Deadly Reviews. The goal of this challenge is to read as many backlist books (one year or older) that you can during 2016.
Books Read: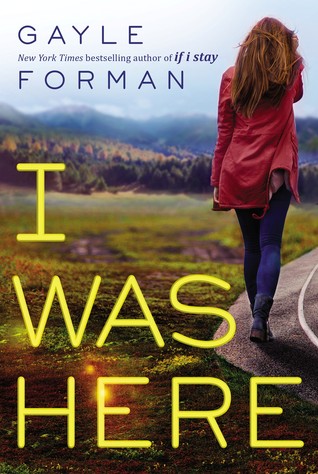 Flights of Fantasy is hosted by Alexa of Alexa Loves Books and Rachel of Hello, Chelly. The goal of Flights of Fantasy is to read as many fantasy novels that you can, and it's a no-pressure challenge!
Books Read:
Personal Reread Challenge
This year, I'm challenging myself to reread a few books that I've read in previous years.
Books Read:
Non-Challenge Books
Occasionally, I'll read a book that won't fall into one of the reading challenges I've pledged to complete this year. I'll also be sharing those on these updates just as a way to recap everything that I've read.
Books Read:
I didn't have the greatest of reading months this February. I did read a lot of children's books, but none of them counted for any of the challenges. I'm hoping that March will be a much better month for the many reading challenges I've signed up for this year.
How are your reading challenges going so far? Let me know in the comments what reading challenges you've signed up for and read in the comments. And let me know if you need a little encouragement! I'm sure we can all use some cheering on!