I love books. I love music. I love it when the two are paired up, so I thought I'd create a feature to highlight both of my loves.
Soundtrack Saturday is a meme created and hosted by me, right here on The Hardcover Lover! So what is Soundtrack Saturday? It's a feature about bookish playlists! Each Saturday, I choose a book and post a playlist based on it! But that's not all. You can participate, too! I'm inviting all interested book bloggers to participate in this meme! Each week, I'll be posting a linky at the bottom of my post so that you can share your Soundtrack Saturday playlist for other bloggers and blog readers to find.
As with all bookish memes, there are a few easy steps to follow to help you create your own perfect Soundtrack Saturday post:
Choose a book that you've read or are currently reading - any book is fine as long as you can create a playlist for it
Create a full (10+songs) or a mini (four songs) playlist for the book of your choosing

For more detailed instructions on the different types of soundtracks and how to make them, please visit the meme's homepage.

Please credit me somewhere in your post. It can be as simple as "Soundtrack Saturday is a weekly meme that was created by Erin at The Hardcover Lover."
Leave a comment on my blog post if you enjoy the feature
Add your name to the link-up tool at the bottom of the post
The Leaving Season
The Leaving Season by Cat Jordan is a novel about loss and heartbreak, but it is also about picking yourself back up after your whole world crashes and burns. If you haven't picked up this book yet (it came out on March 1), and you enjoy emotional stories, consider grabbing a copy. You won't regret it.
The book's main character, Middie, is a runner, so I was really glad to see that running playlists were a part of the book. I've taken some of the songs and artists that Ms. Jordan includes and expanded the songs that she includes in the book. This soundtrack is kind of a long one, but I hope you all enjoy it.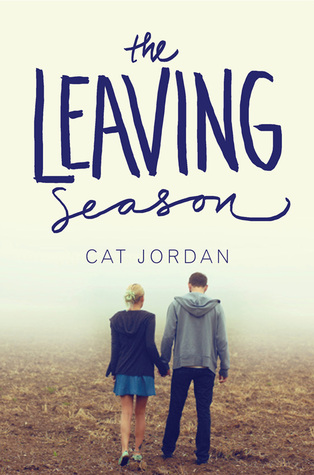 1.

"Summertime Sadness" by Lana Del Ray

2. "Over You" by Miranda Lambert
3. "Wake Me Up When September Ends" by Green Day
4. "Dog Days Are Over" by Florence + The Machine
5. "Everybody Talks" by Neon Trees
6. "Dazed and Confused" by Led Zeppelin
7. "Billie Jean" by Michael Jackson
8. "Sexy and I Know It" by LMFAO
9. "Hey Jude" by The Beatles
10. "One Way or Another" by Blondie
11. "Umbrella" by Rihanna


12. "Superman" by Taylor Swift

13. "This is Halloween" by Danny Elfman (from The Nightmare Before Christmas)
14. "Thriller" by Michael Jackson
15. "Slow Dancing in a Burning Room" by John Mayer
16. "Papa Don't Preach" by Madonna
17. "Complicated" by Avril Lavigne
18. "I Will Always Love You" by Dolly Parton
19. "I Gotta Go My Own Way" by Vanessa Hudgens (from High School Musical 2)
So there's my soundtrack for Cat Jordan's debut novel
The Leaving Season
. It looks a bit eclectic, but if you read the book, you'll understand why there are so many different types of songs in here. (Heck, I even thought of adding some Christmas songs!) Feel free to let me know what you think of my soundtrack in the comments.
And if you participated in Soundtrack Saturday this week, link up below so I can check out your posts!