Happy Saturday, everyone! If you've been following The Hardcover Lover for a while, you know just what happens on Saturdays on the blog. Yup! That's right - Soundtrack Saturday!
If you've never noticed the meme or are just new to the blog, I'll explain things for you:
Soundtrack Saturday is a book meme created and hosted by me so I can share my love of music with my readers. But this is a book blog, so of course, books are involved! The soundtracks are actually book soundtracks! As I'm reading, or as soon as I finish, I compile a list of songs that go well with the book.
As with all bookish memes, there are a few steps to follow to help you create your own Soundtrack Saturday post:
Choose a book that you've read
Create a mini (four songs) or full soundtrack (ten-fifteen songs) for that book based on characters and plot details


For more detailed instructions, visit the meme's homepage.

Please credit me somewhere in your post


It can be as simple as "Soundtrack Saturday was created by Erin at The Hardcover Lover."

Please comment on my post, so I can be sure to check out your post
Add your name to the link-up tool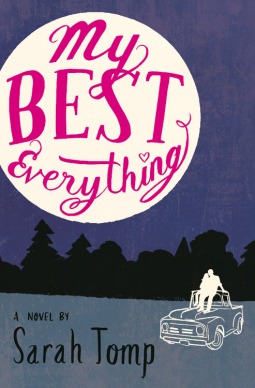 "Young in America" by Danielle Bradberry
"Kissing Frogs" by RaeLynn
"Fireflies" by Faith Hill
"Where the Green Grass Grows" by Tim McGraw
"Hell Raisin' Heat of the Summer" by Florida Georgia Line
"You Don't Know Jack" by Luke Bryan
"She's in Love with the Boy" by Trisha Yearwood
"Follow Your Arrow" by Kacey Musgraves
"God Made Girls" by RaeLynn
"Hands on Me" by Vanessa Carlton
"Stay Beautiful" by Taylor Swift
"Whiskey Lullaby" by Brad Paisley
"Breathe Me" by Sia
"Sweet Tea and God's Graces" by Taylor Swift
"California Gurls" by Katy Perry
I know this one is full of country songs, but if you read it (or even read the synopsis), you'll know why. The book has such a cute southern charm going on, and I couldn't resist.
I hope you enjoyed this Soundtrack Saturday, and remember to link up if you made your own Soundtrack Saturday this week.