The Friday 56 is a weekly bookish meme hosted by Freda over at
Freda's Voice. The rules are easy to follow, and this is a great way to share books with other bloggers.
So what do you need to do to participate in The Friday 56?
Go to page 56 (or 56% for e-readers) of the book you're currently reading
Grab a few sentences to share with your blog's readers, but be sure not to spoil anything major
Add your name to the link-up on Freda's blog
This Friday, I'm reading
Everything That Makes You
by Moriah McStay. It's about a girl named Fiona, and she has two different stories to tell - what really happens in her life and what could have happened if she hadn't been in an accident.
Everything That Makes You
will be published on March 17, 2015, so look out for a review from me soon!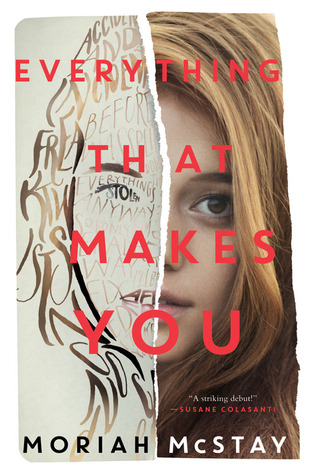 * The book isn't released yet, so this quote does not reflect the final printed book. *
"At this point, Fiona couldn't stand it. Her future teetered in the balance of these next few moments. Her brother might get a girlfriend -- she'd not spent much time thinking about this, and she didn't like the idea of it at all. But much, much worse -- she might have to play and sing her songs in front of people."