Waiting on Wednesday is a weekly bookish meme created and hosted by
Breaking the Spine
that spotlights the upcoming releases that bloggers and readers are currently anticipating.
It's very easy to participate in the meme. All you need to do is make a post about an upcoming release that you're waiting on, make sure you've linked back to Breaking the Spine, and then add your name to the link-up tool.
What I'm Waiting On...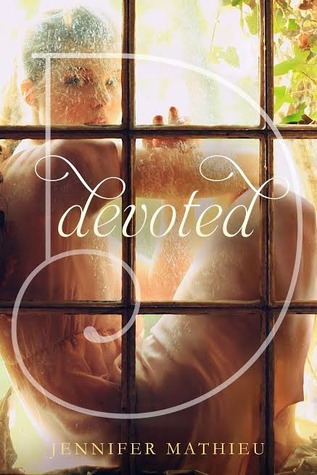 Title: Devoted
Author: Jennifer Mathieu
Publisher: Roaring Brook Press
Publication Date: June 2, 2015
Rachel Walker is devoted to God. She prays every day, attends Calvary Christian Church with her family, helps care for her five younger siblings, dresses modestly, and prepares herself to be a wife and mother who serves the Lord with joy. But Rachel is curious about the world her family has turned away from, and increasingly finds that neither the church nor her home school education has the answers she craves. Rachel has always found solace in her beliefs, but now she can't shake the feeling that her devotion might destroy her soul.
Why I'm Waiting...
Okay... so I'm kind of cheating on this one because I have an ARC, but I haven't read it yet and I probably won't get to it until late April or early May.
I really enjoyed Jennifer's debut novel, The Truth About Alice, so I'm more than a little curious to see how she handles this book. It's definitely different, and probably a book I normally wouldn't go for, but I was obsessed with the movie, The Ultimate Sin/In God's Country. (I don't know why it has two titles...) I'm interested in seeing how Rachel handles herself before and after her beliefs are shaken.
What Are You Waiting On...
Feel free to let me know if you're also waiting on Devoted or any other books in the comments. Also, feel free to leave any links to your Waiting on Wednesday posts because I would love to check them out and see what you're all waiting on.