The Friday 56 is a weekly bookish meme hosted over by Freda at
Freda's Voice. The rules are super easy to follow, and this feature is a great way to share the books you're reading with other bloggers and readers.
So what do you need to do to participate in The Friday 56?
Go to page 56 (or 56% for e-readers like Kindle and Nook) of the book you're currently reading

Grab a few sentences to share with your blog's readers, but be sure not to spoil anything too major

Add your name to the link-up on Freda's blog
This week, I'm reading a book that's been on my TBR list for a very, very long time. I was so excited when I found it at Half Price Books that I bumped it ahead of quite a few of the books that I already own. So... what book is it? Well, it's Since You've Been Gone by Morgan Matson.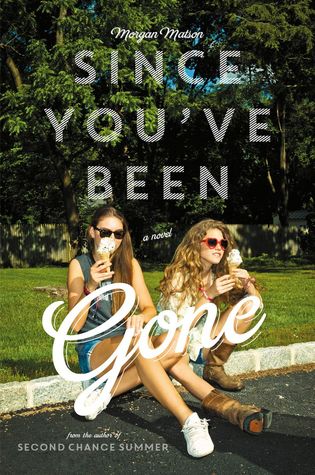 "I turned my lights on and my music up, a Luke Bryan album I'd downloaded last month but not listened to until now, and headed in the direction of the Orchard. I was halfway through the album when I turned off the main road and on to the side street that would lead me there. Out here, the houses got farther and farther apart until there was nothing but empty land and, tucked away on an almost-hidden drive, the Orchard."
What do you think? This is my first experience with Morgan Matson, and I must say that I'm enjoying her writing so far. It's easy-going, but full of imagery.
I know this book has been out for a while, and I'm sure many of you have already read it. If so, what did you think of it? Feel free to let me know, and feel free to leave links to your
Friday 56
posts. I'd love to see what everyone is reading!